a year ago
[PHOTOSTORY!] WalkWithMe Through A Historic Trail in the Mountains. WARNING: FallVibes Incoming!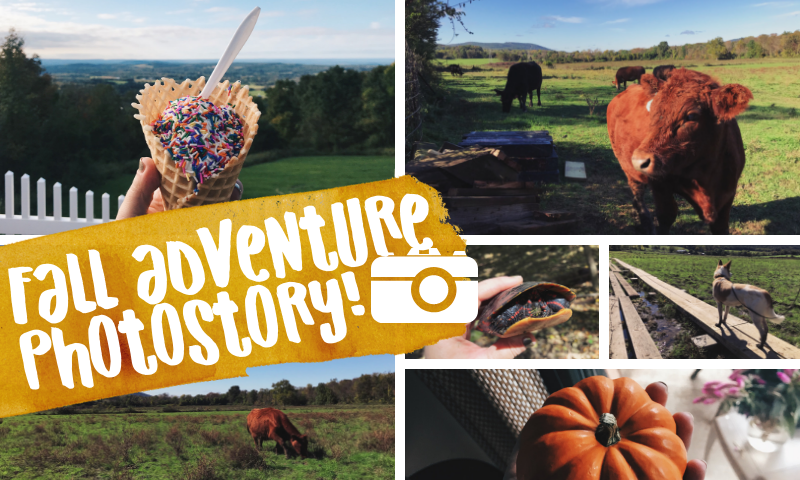 If you're like me you may have felt like you fell into a time warp in the spring, skipped straight past summer and now somehow it's the second week of October...! I know.. how? I also realized that between dog sitting and my dental work schedule, I hadn't been up to the Mountains to see Mom and her cattle dog Bogey in weeks so after my most recent dental appointment, I packed my bags and headed to the hills!
This place really comes alive in the fall, so we decided to enjoy the break we were having from the rain and go on a nice long hike :D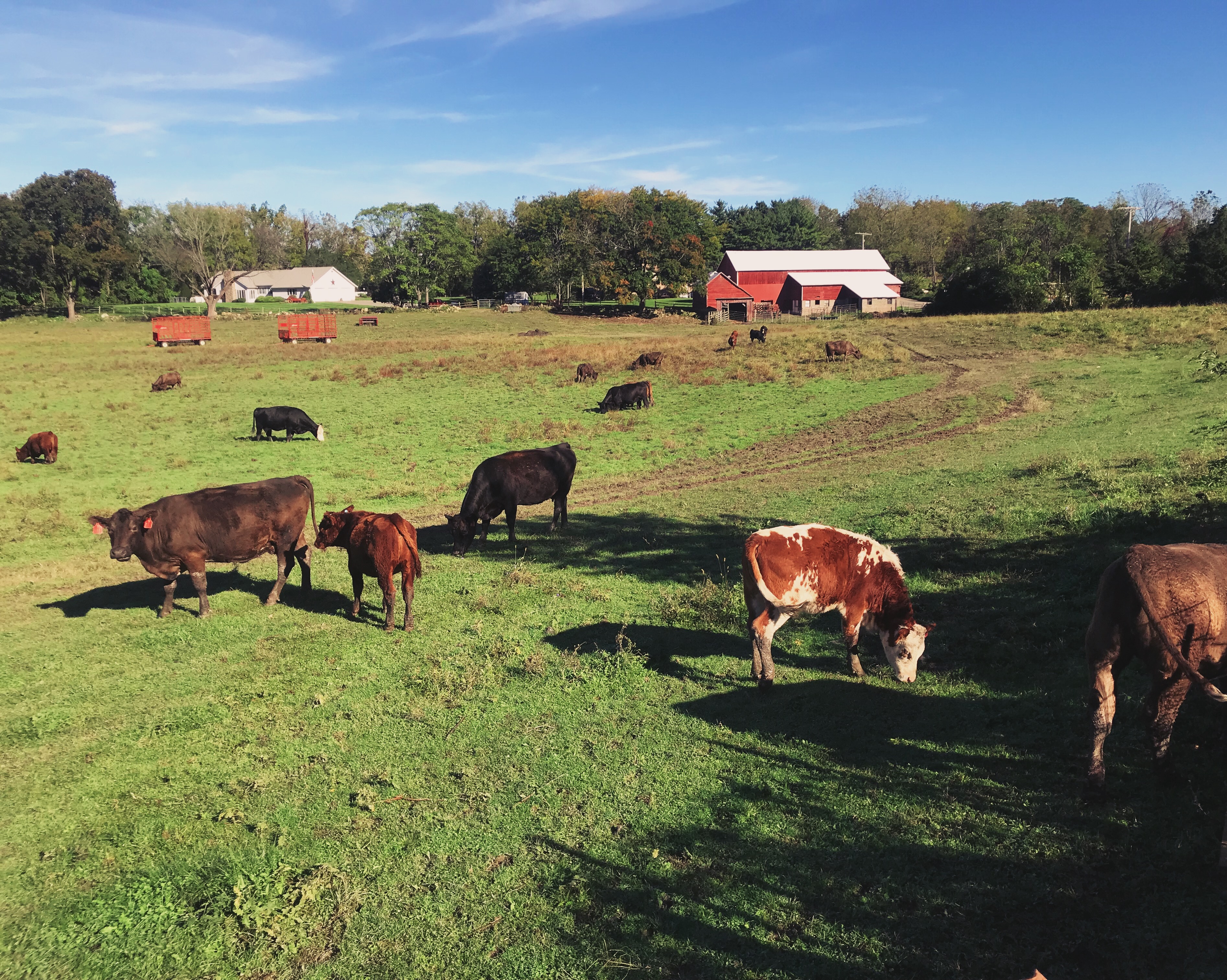 The first bit of this historic trail actually cuts through someone's cow pasture, which was so cool to experience, but this calf was not too thrilled we were there...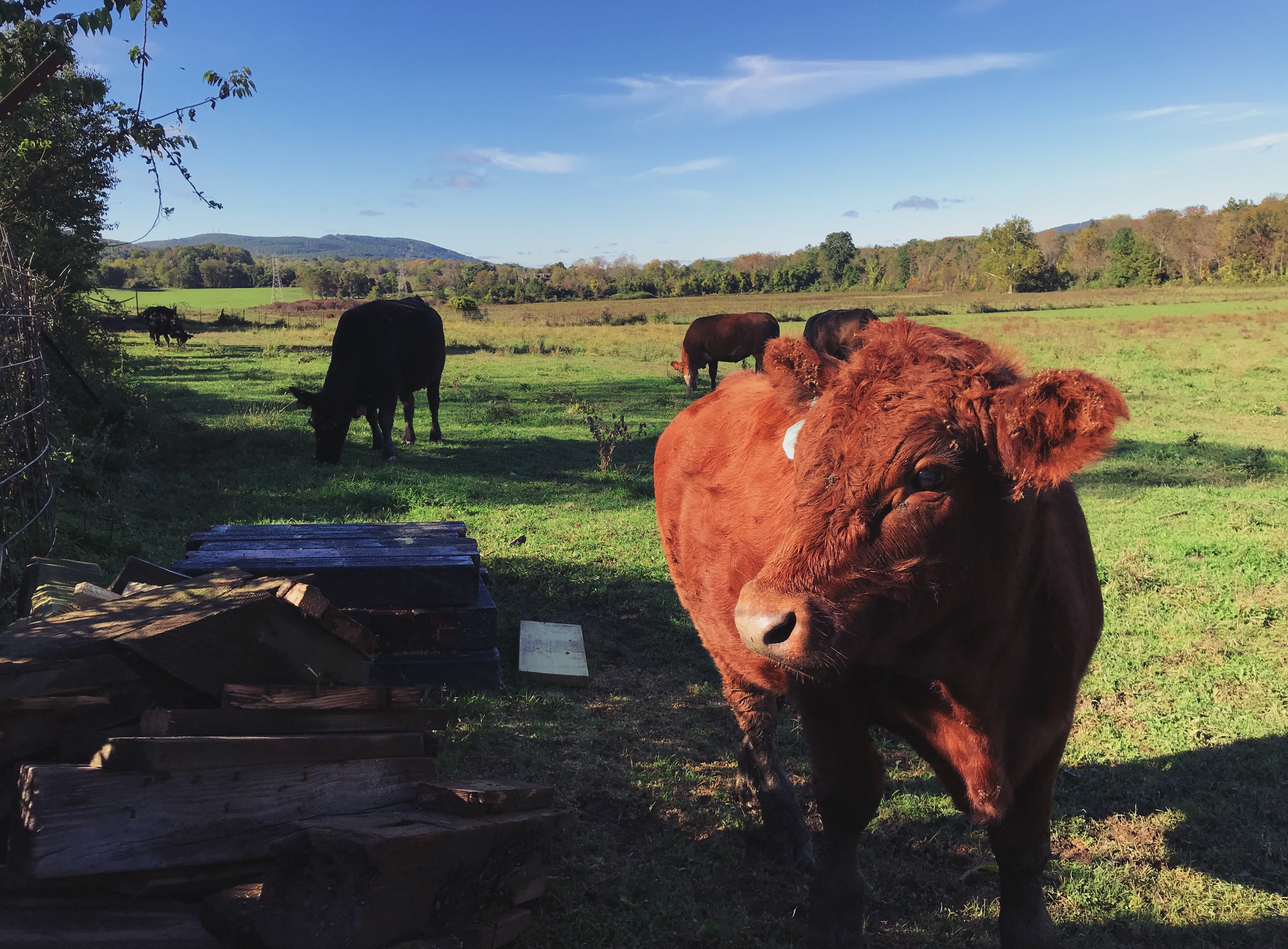 ...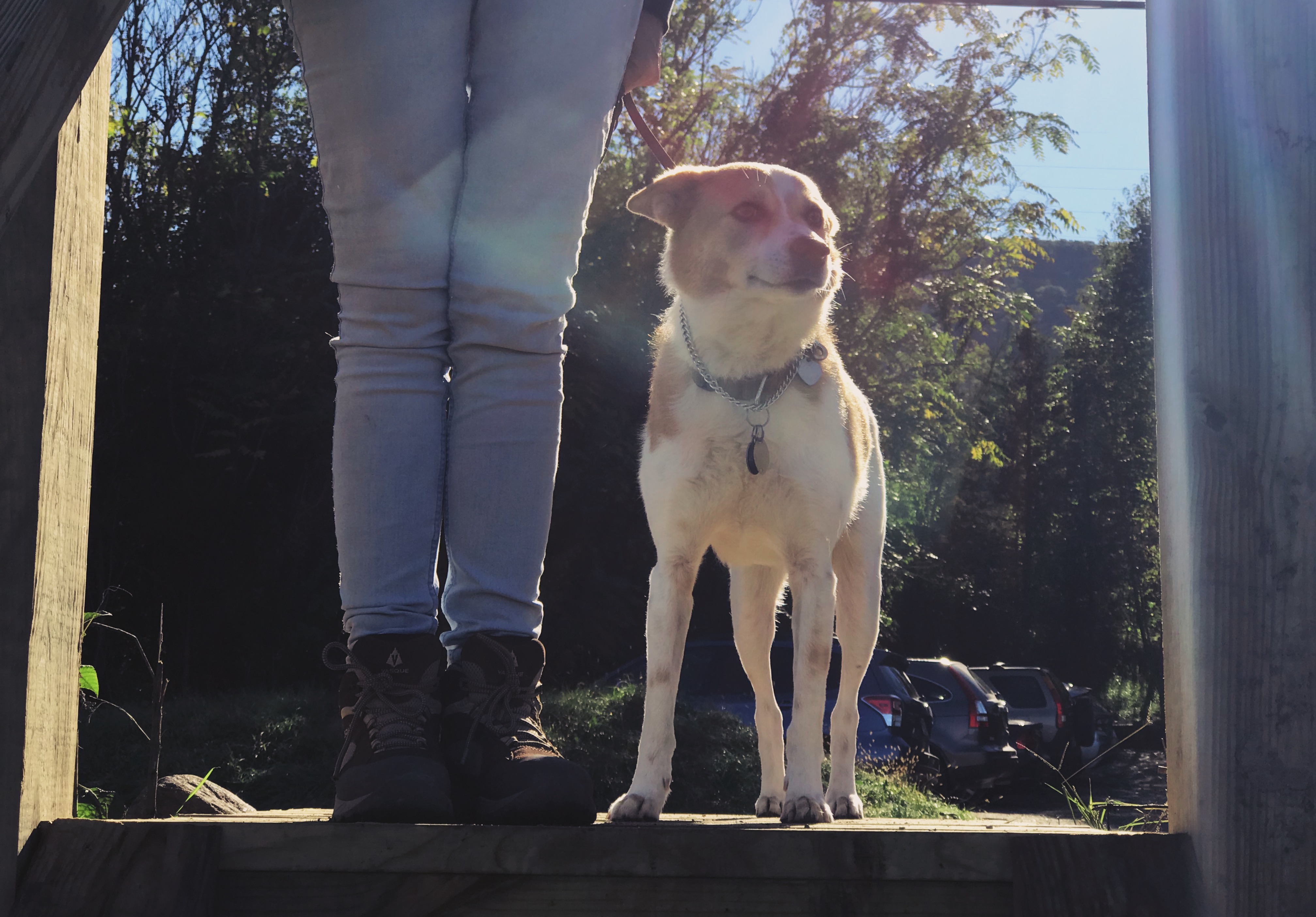 Bogey took the hint, I wasn't so smart...
Eventually we were permitted access and we followed the planks through the field, thankfully they were there because the place was a total mud bit!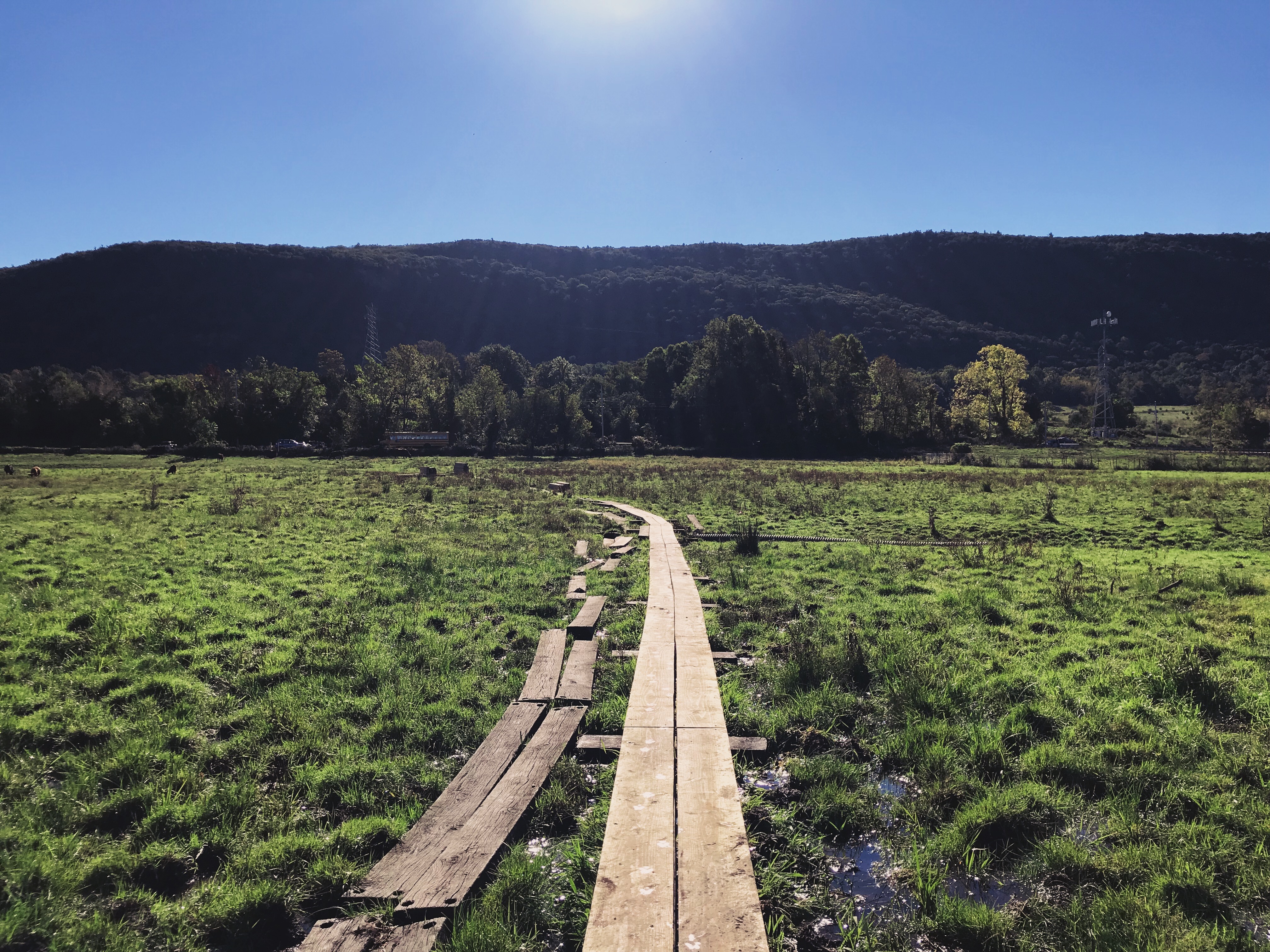 Of course bogey didn't mind the mud one bit ;)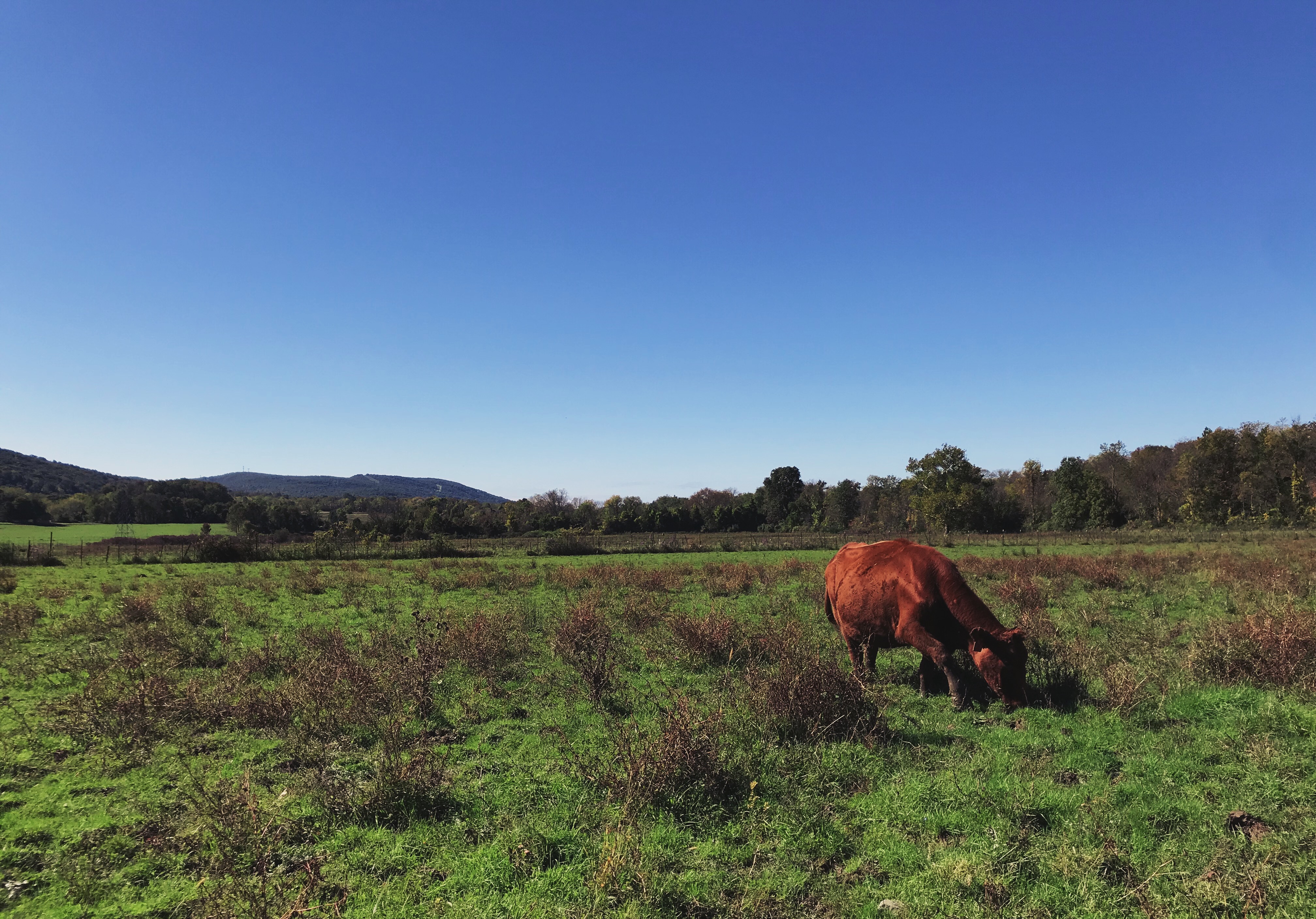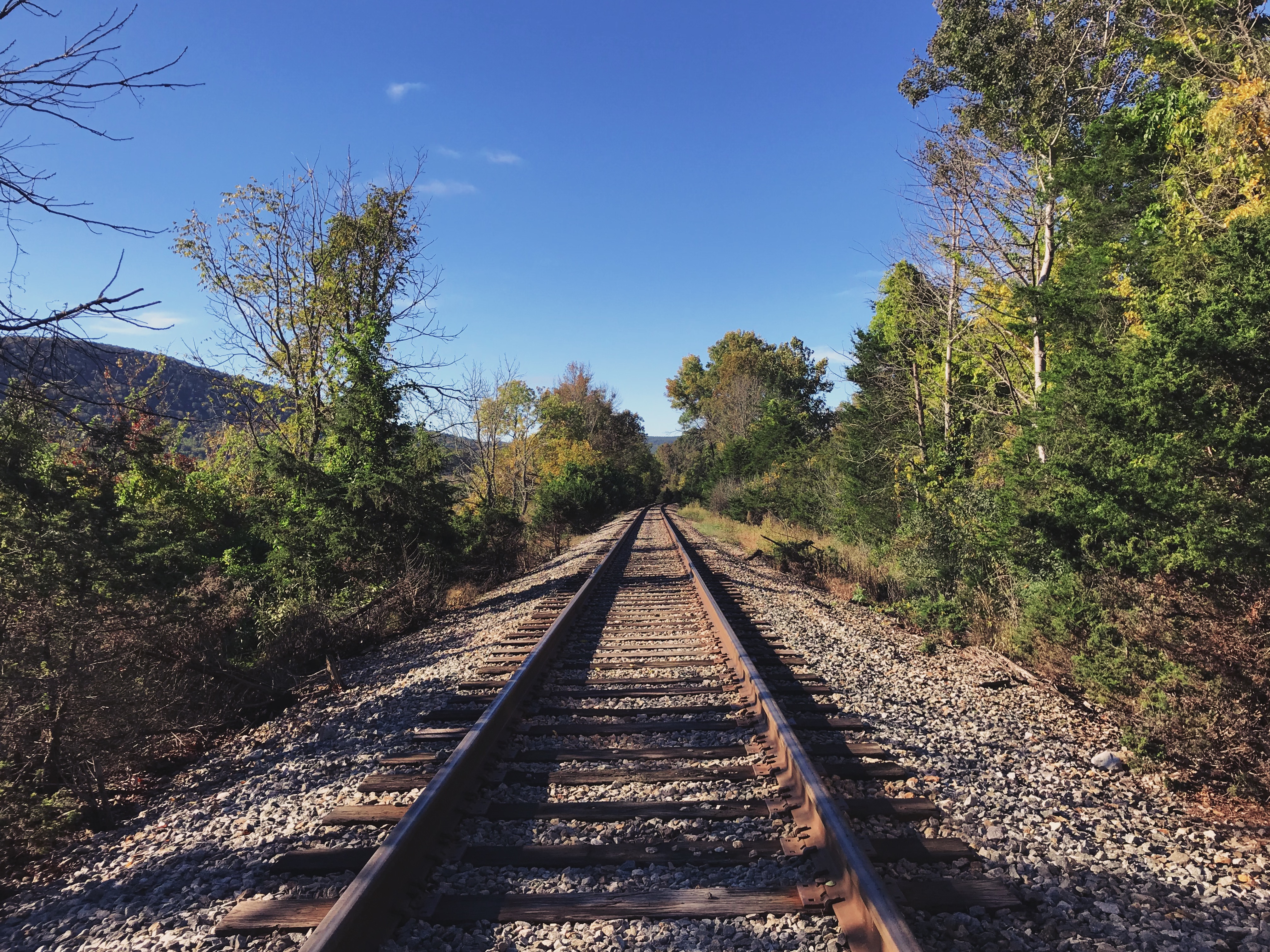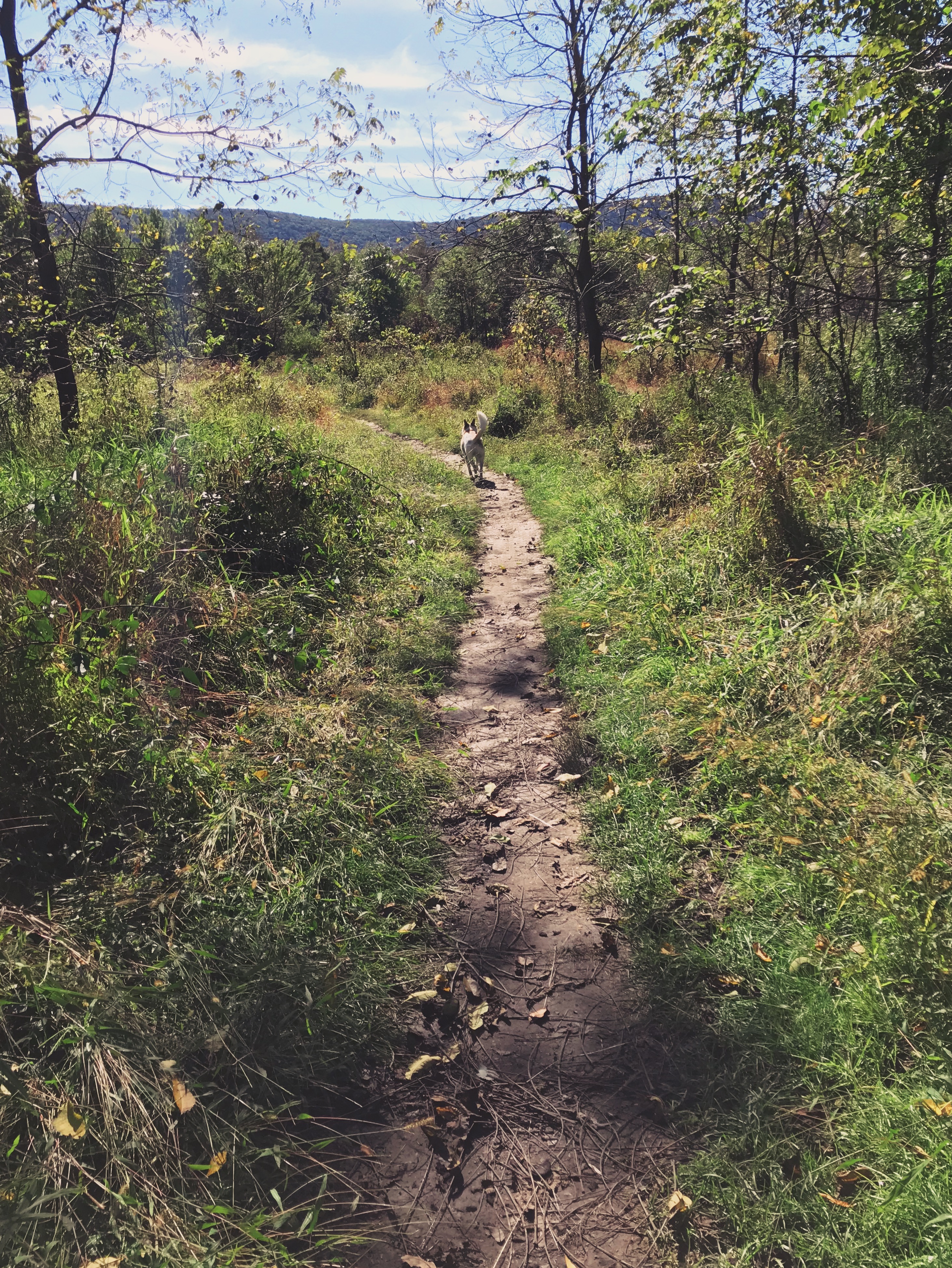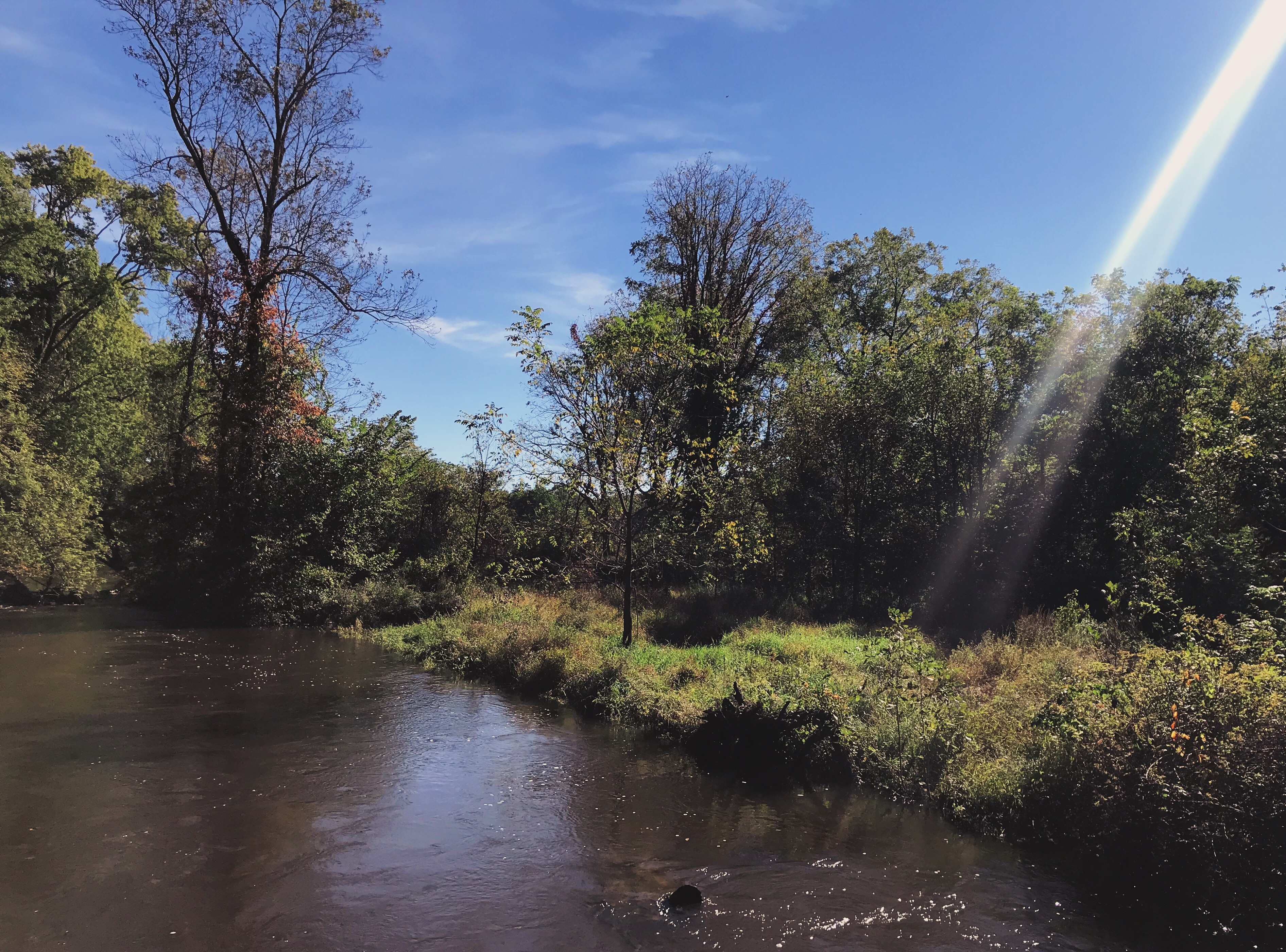 When I'm fortunate enough to find myself in places like this.. it feels like I can finally just exhale and let everything else just melt away...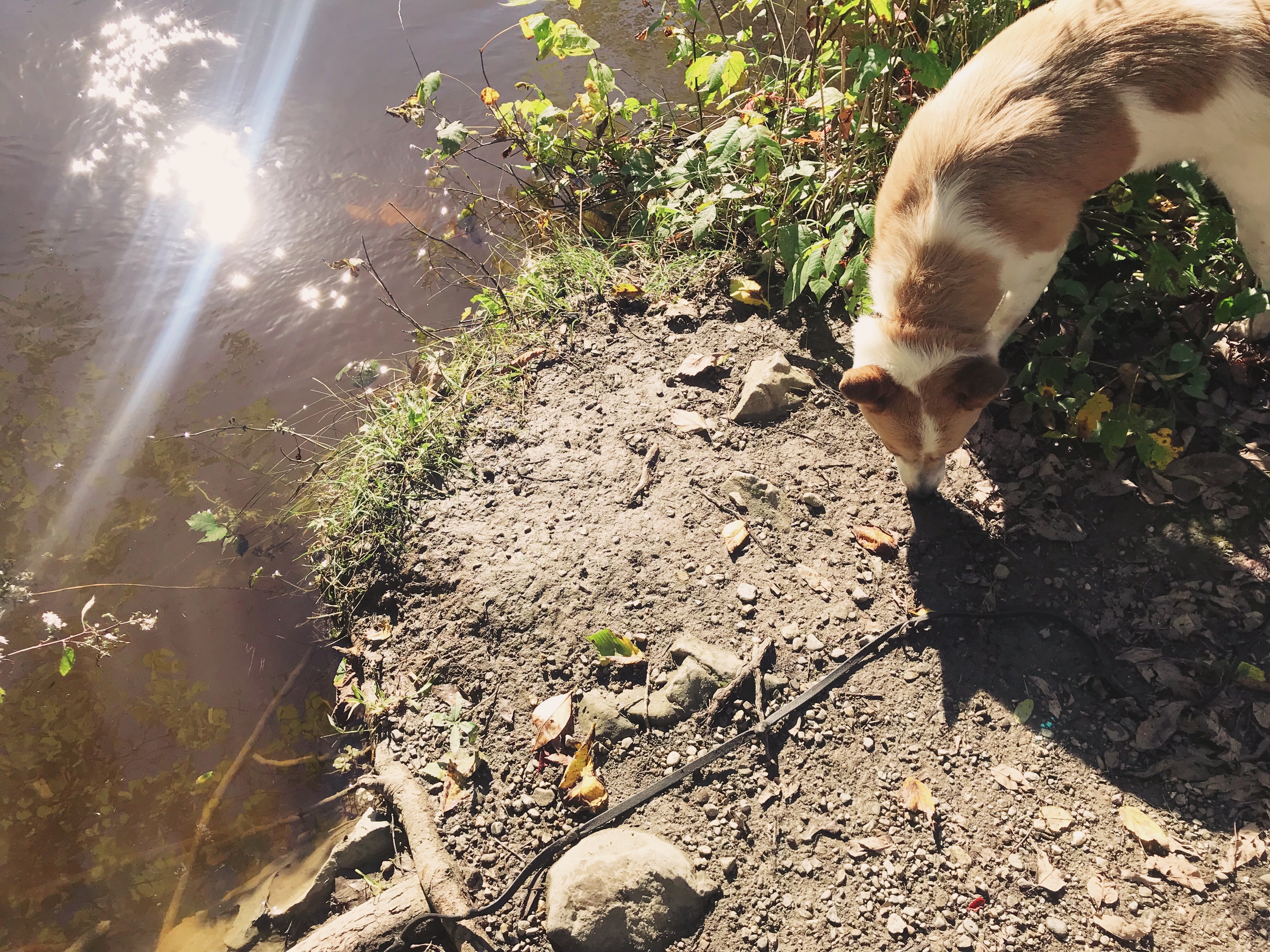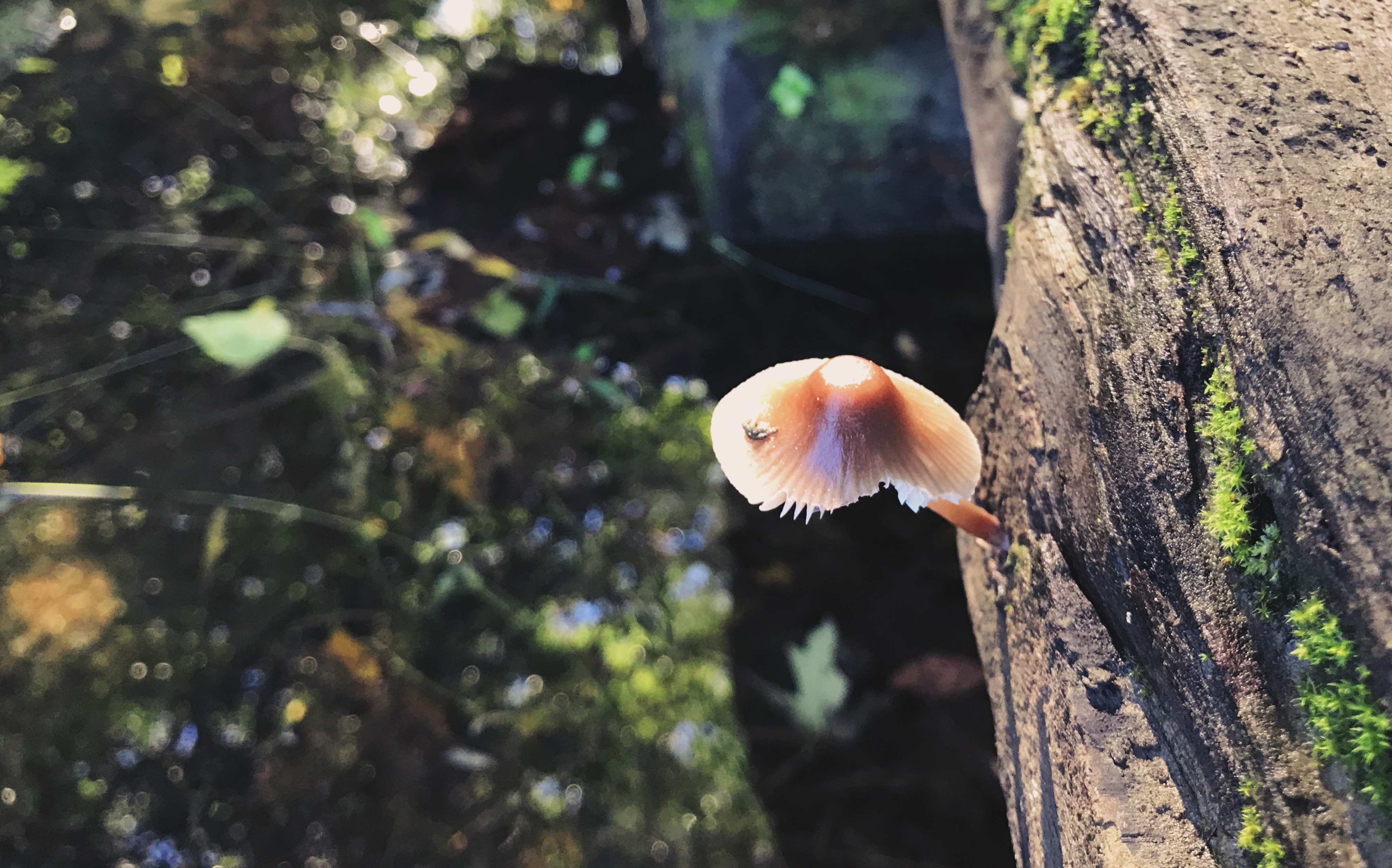 Don't want to take your own photos? Use ours! 100% royalty free and CC0 stock photos at nomad.pictures! A site (and now steemit account @nomadpictures) I run with @teamhumble to get pictures out of the camera roll and onto the web 👍🏻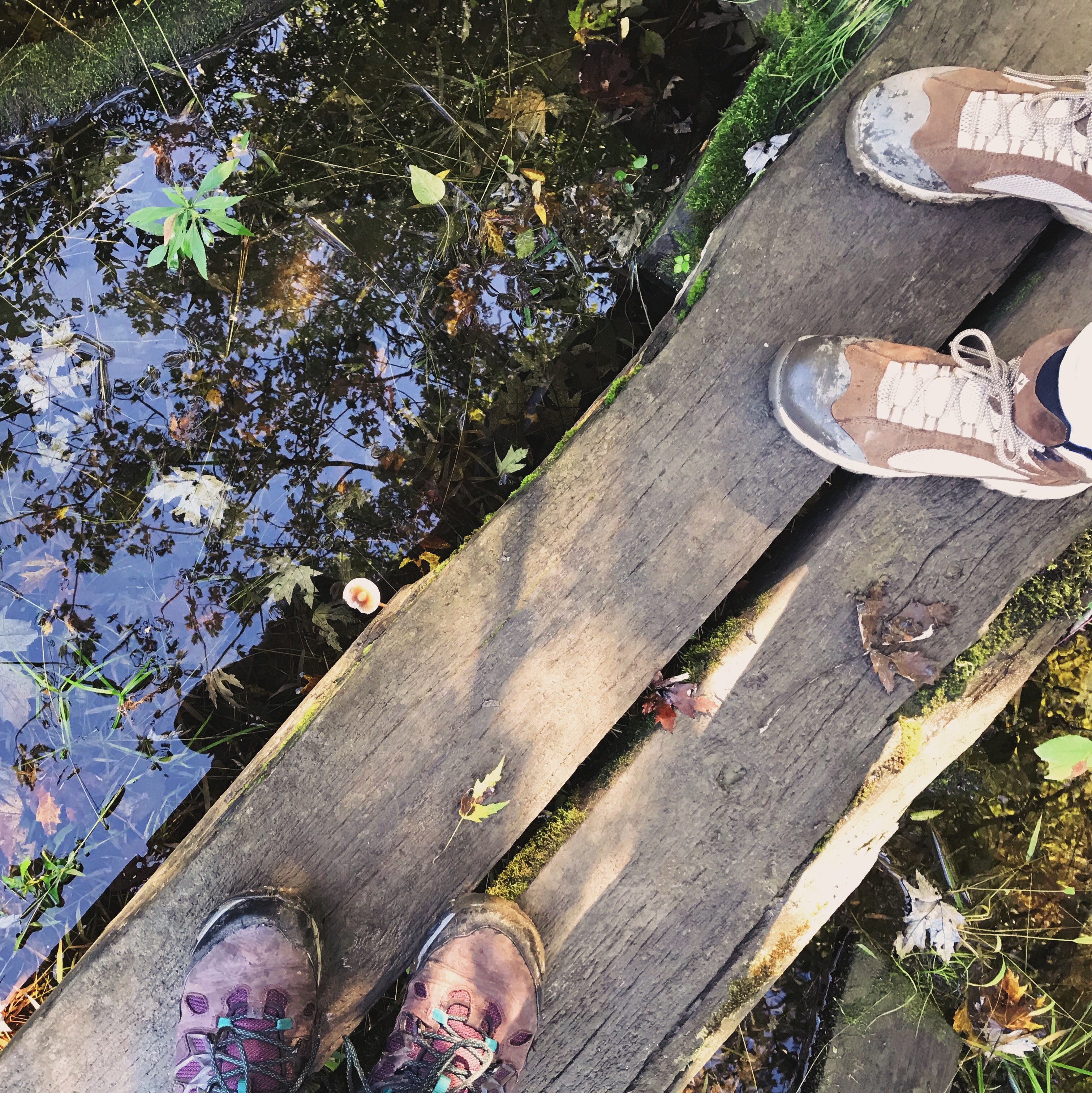 girls and their shoes... amirite?? ;)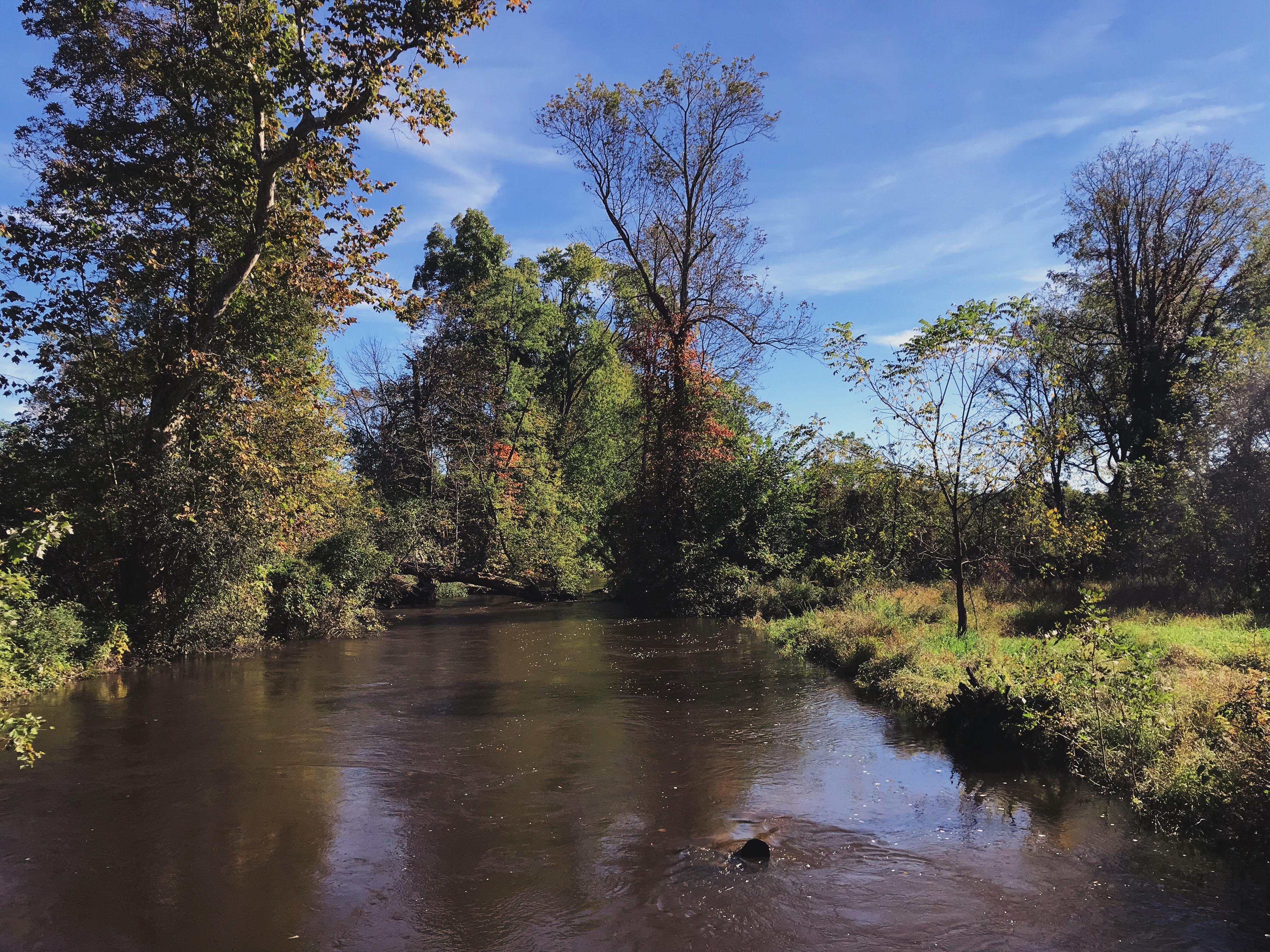 Maybe it's my inner water sign, but to me, a brook in the forest is the most beautiful sound on earth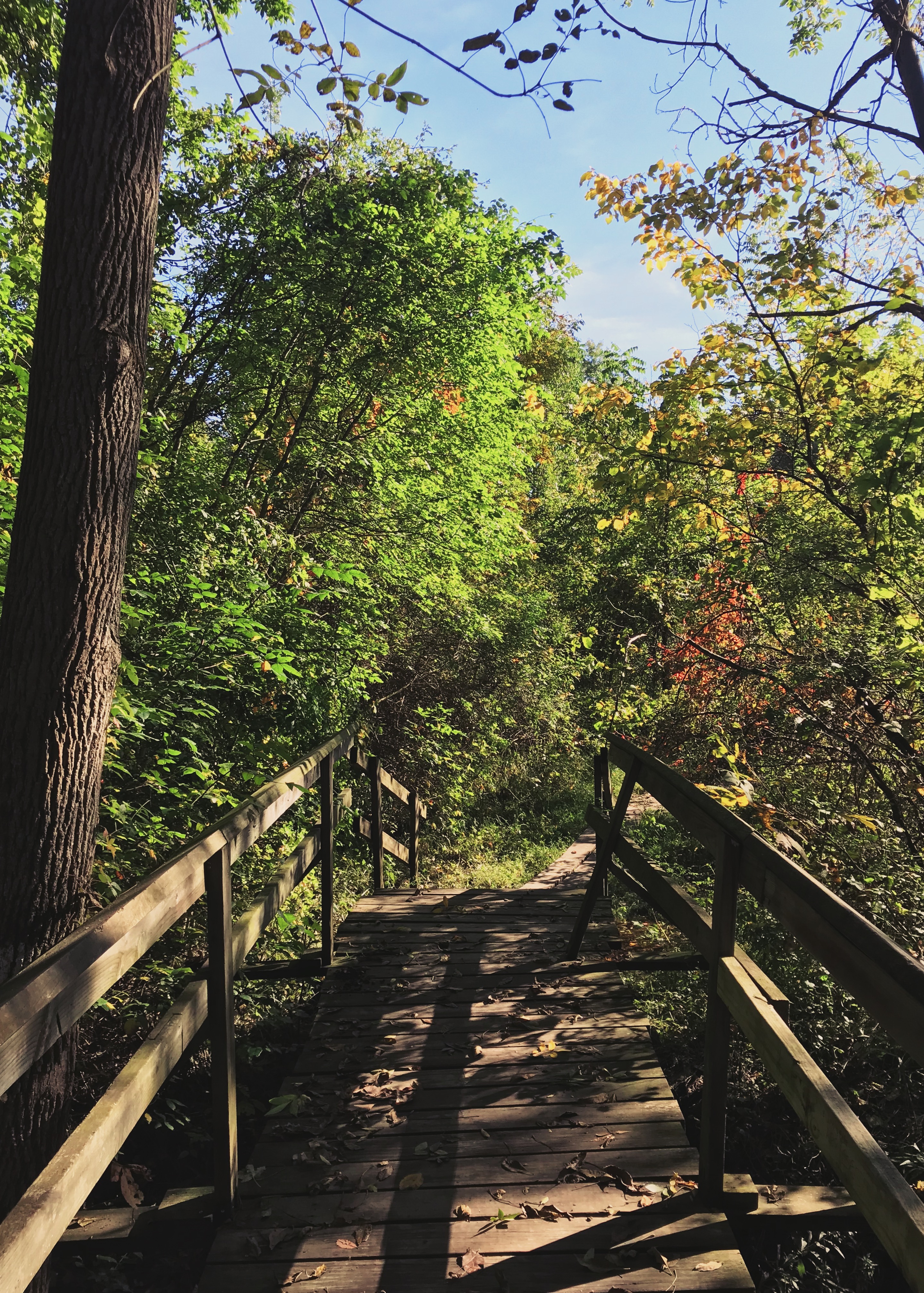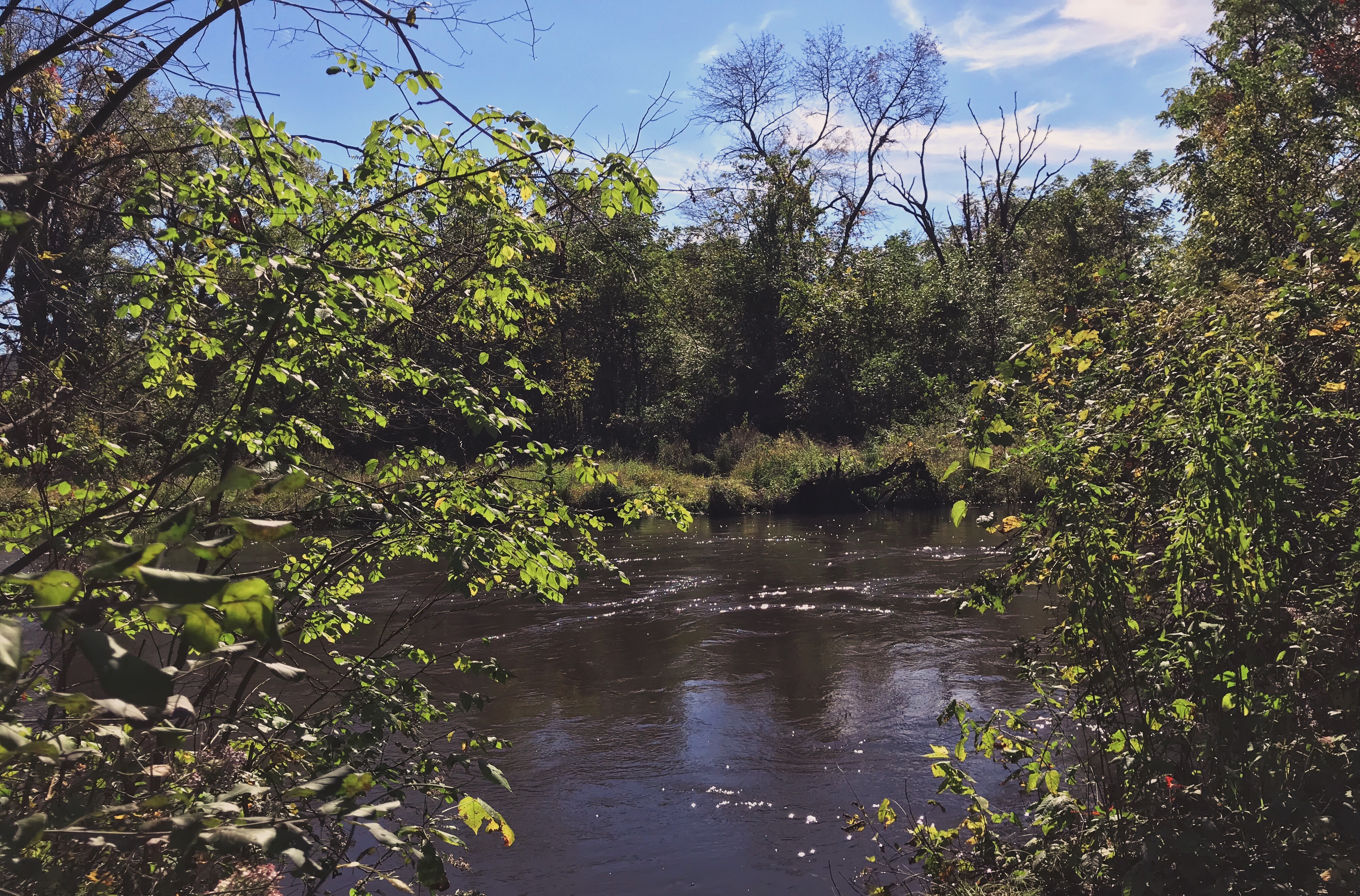 On our way back, we found a turtle... and you would have thought it was an atom bomb from the way Doggo reacted trying to keep us safe...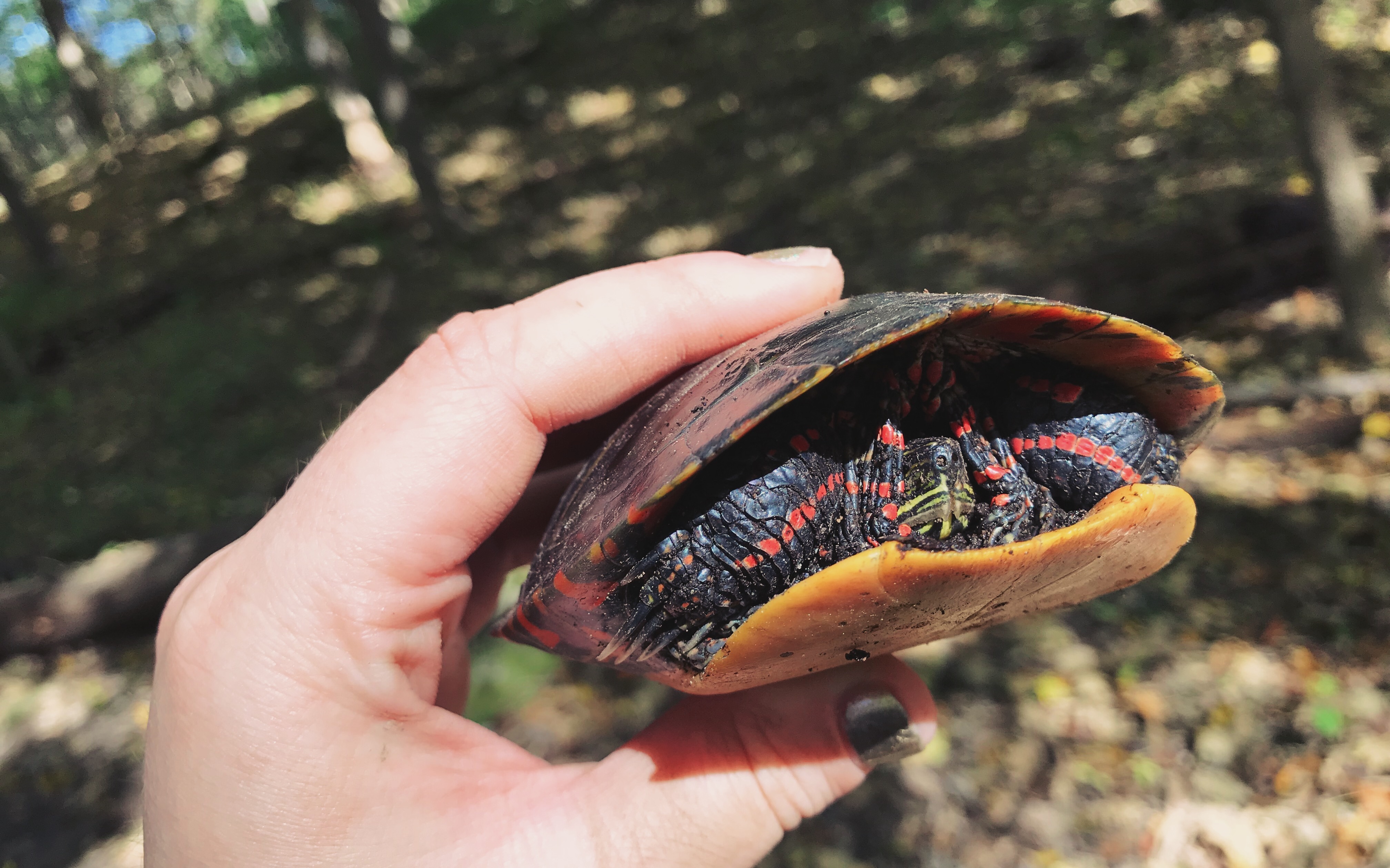 poor little dude, we found a safe place for him off the trail where hopefully no other people or cattle dogs would find him <3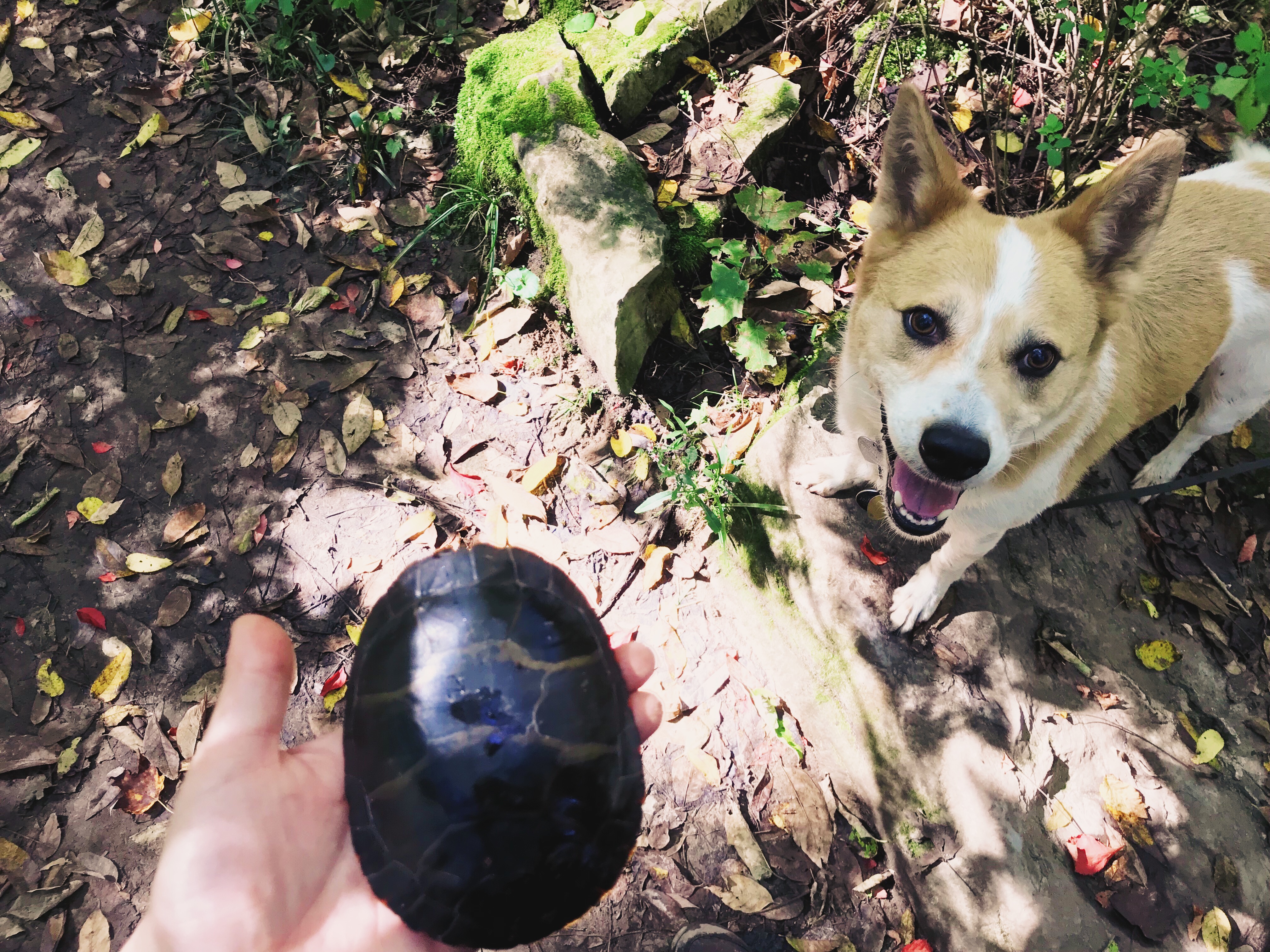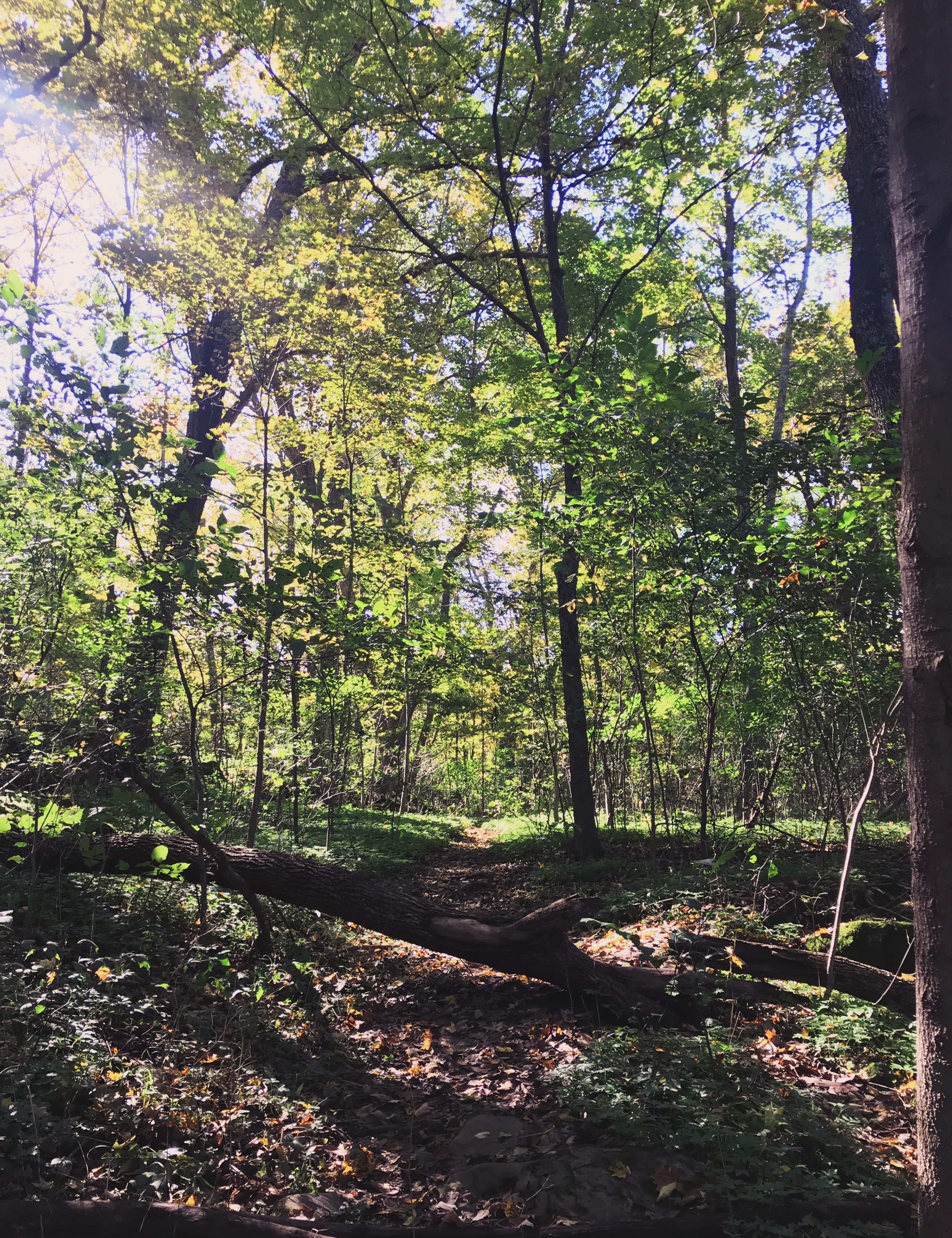 of course when we made it back to the main road we were snapped back into "civilization with this massive coca cola truck speeding by..."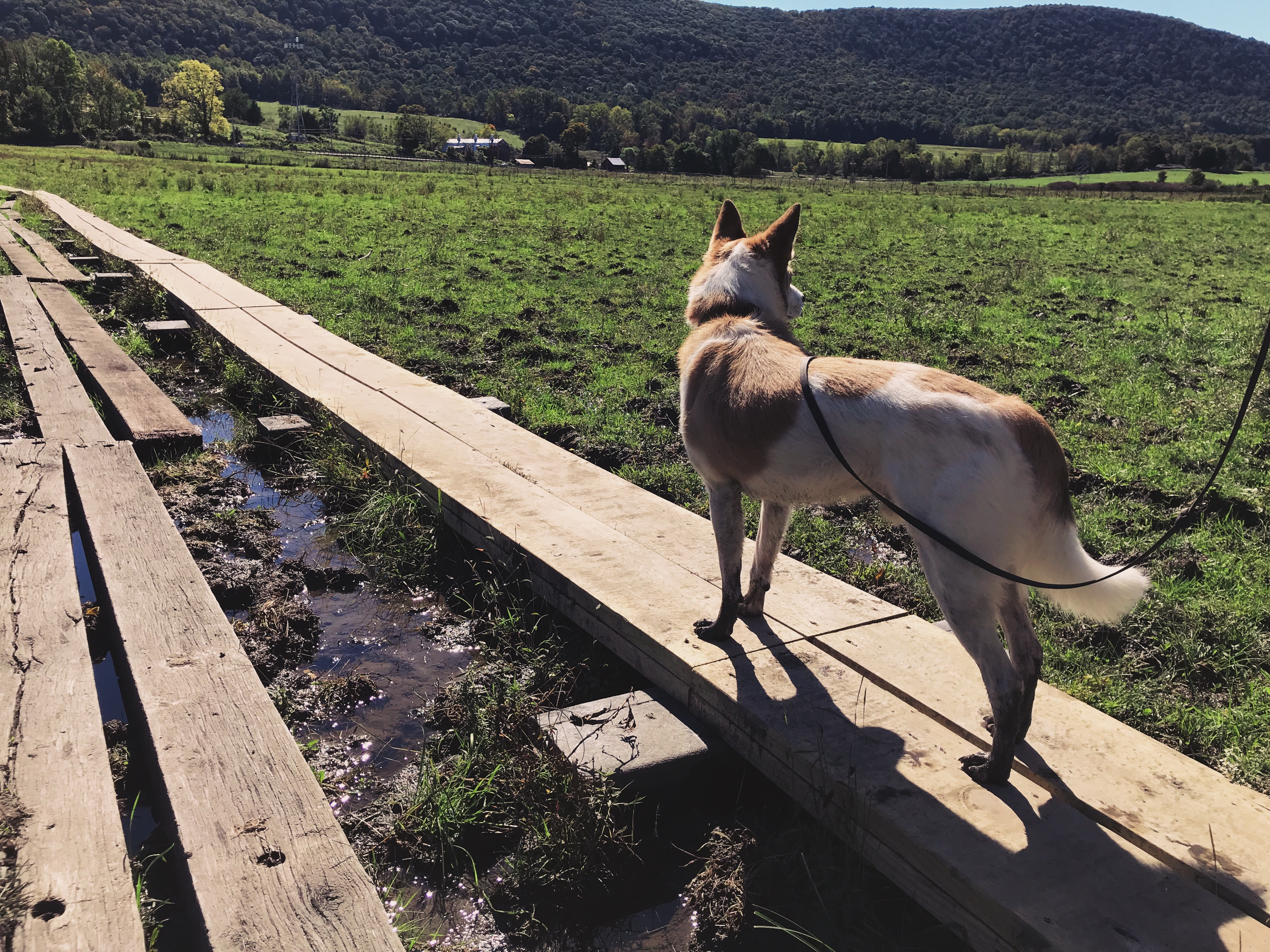 look at those muddy feet!!! haha doggo was living his best life <3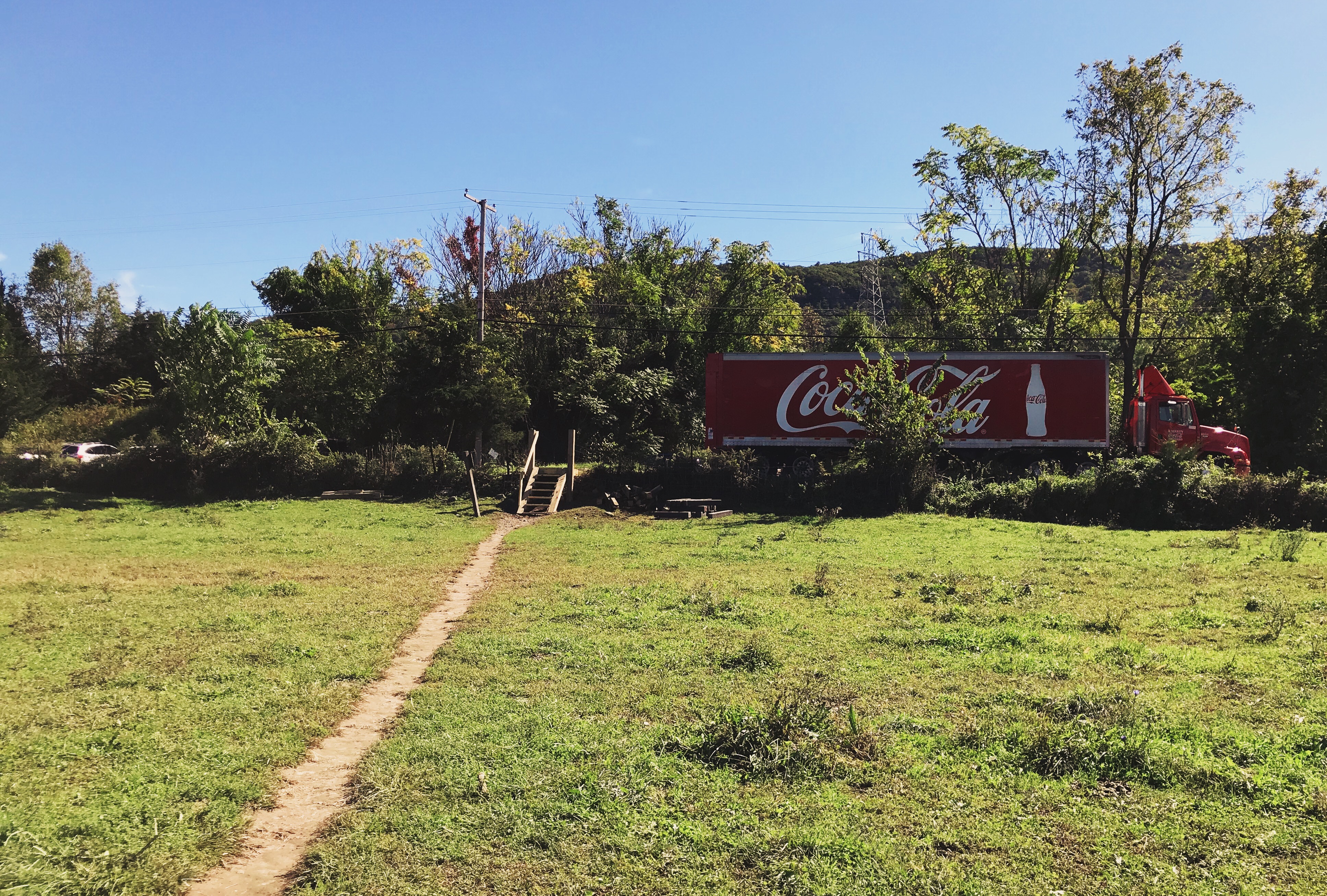 we headed back to moms to change and drop off Bogey, and I got to admire her lovely fall setup around her place... <3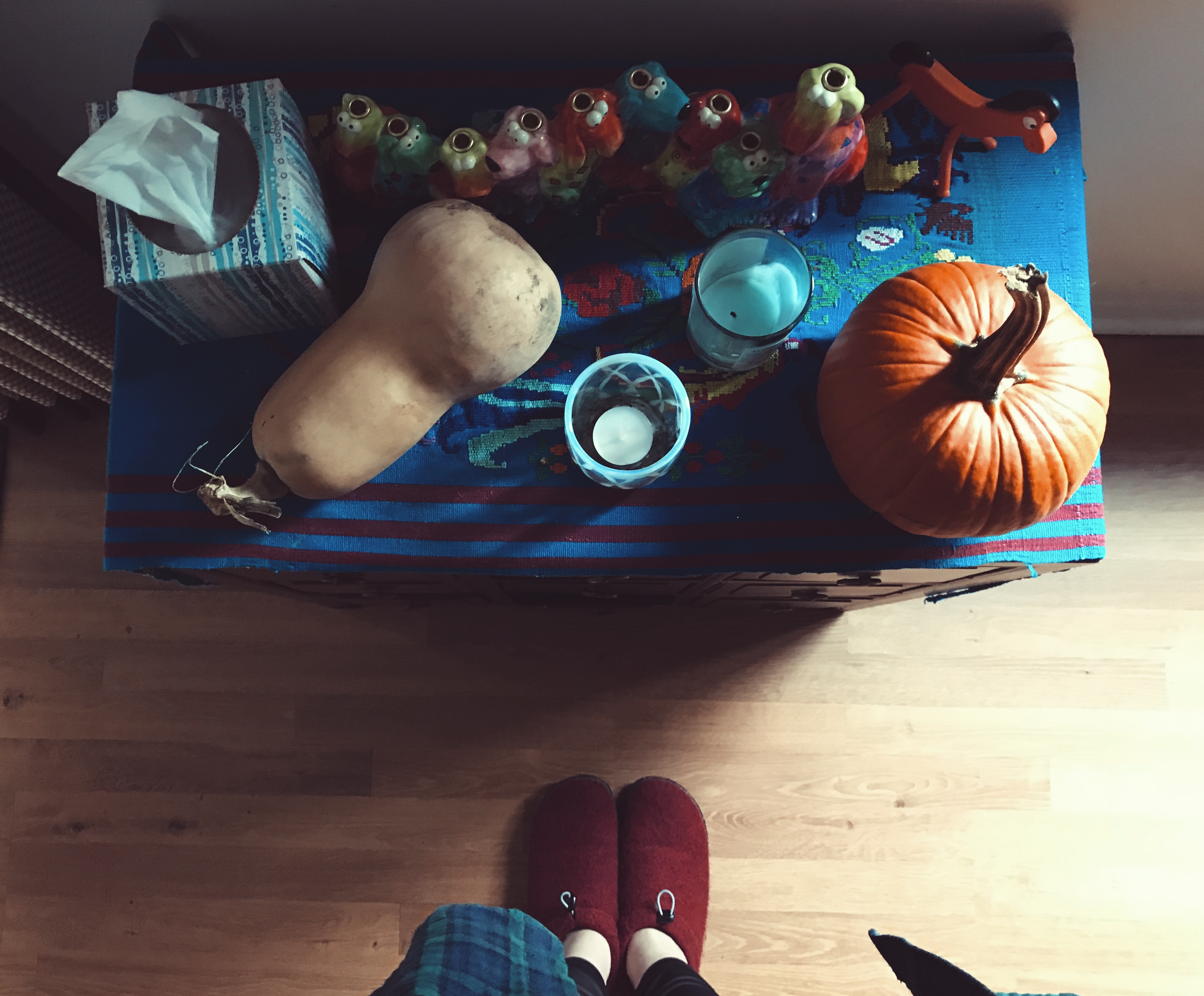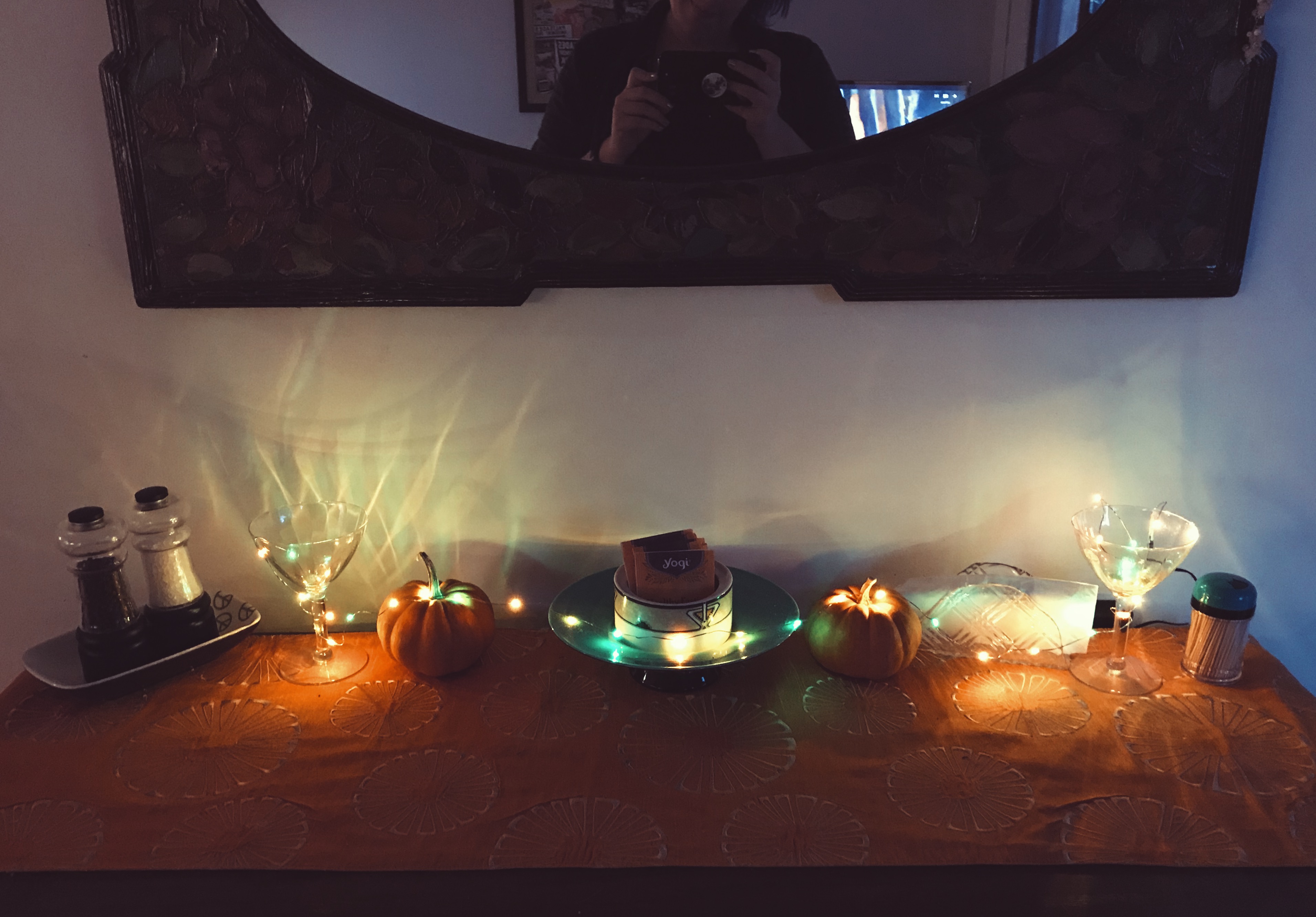 My little pumpkin she bought me at the shops that i forgot when i left :.(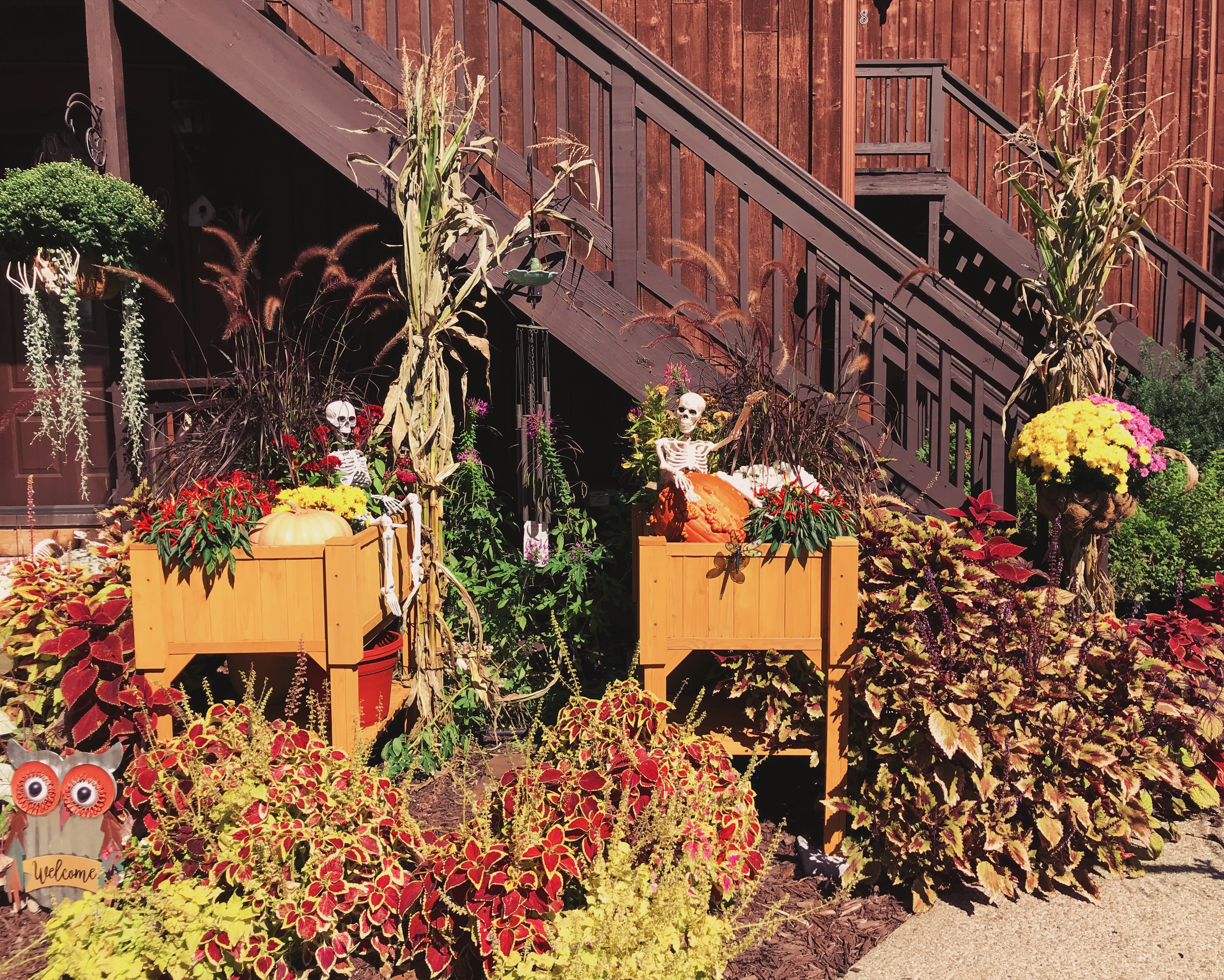 seems the neighbors are also in the fall spirit! haha!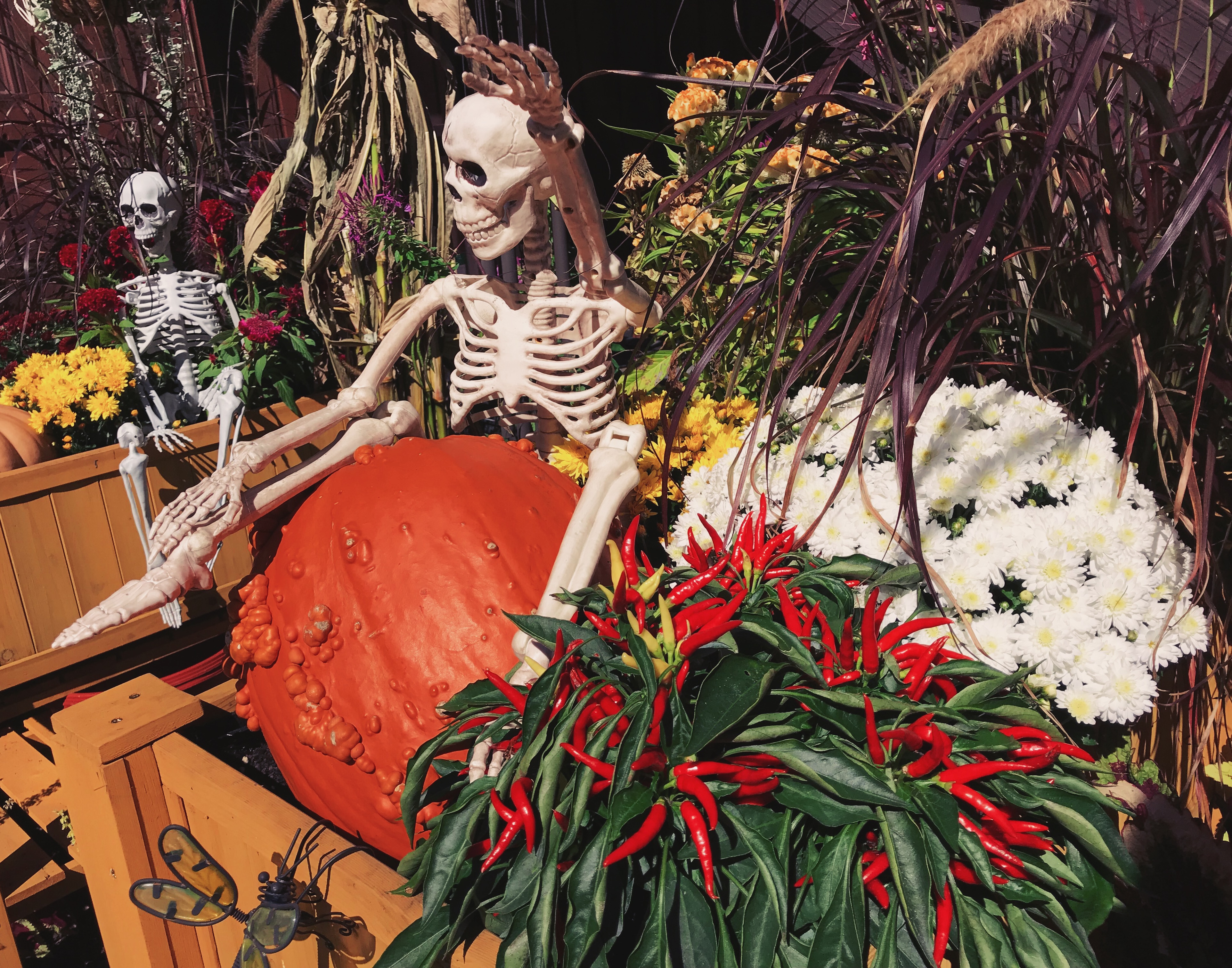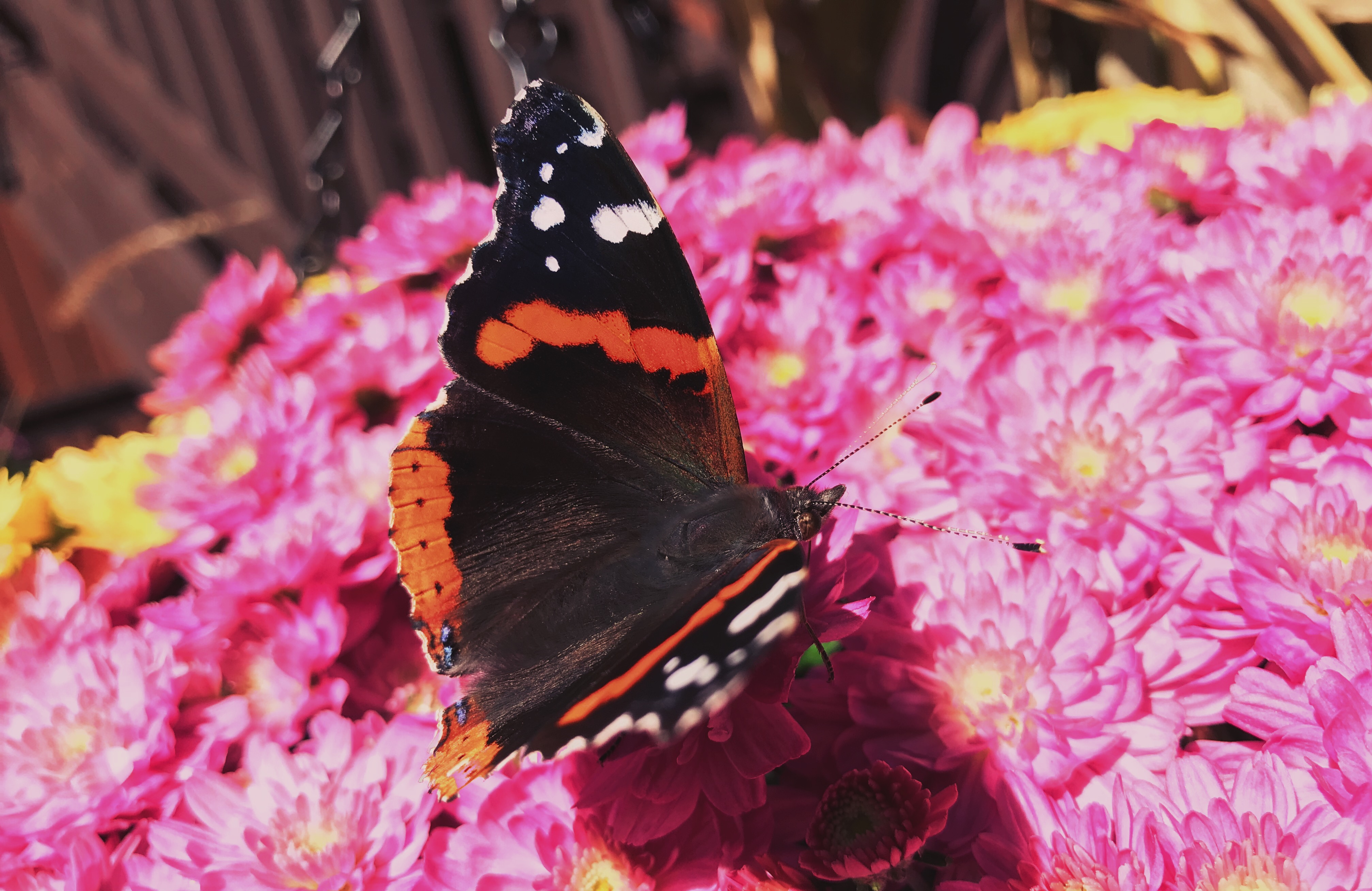 we decided to end the day the only way you really can end such an awesome day... with ice cream! this old school dairy creamery has been around since the beginning of this community...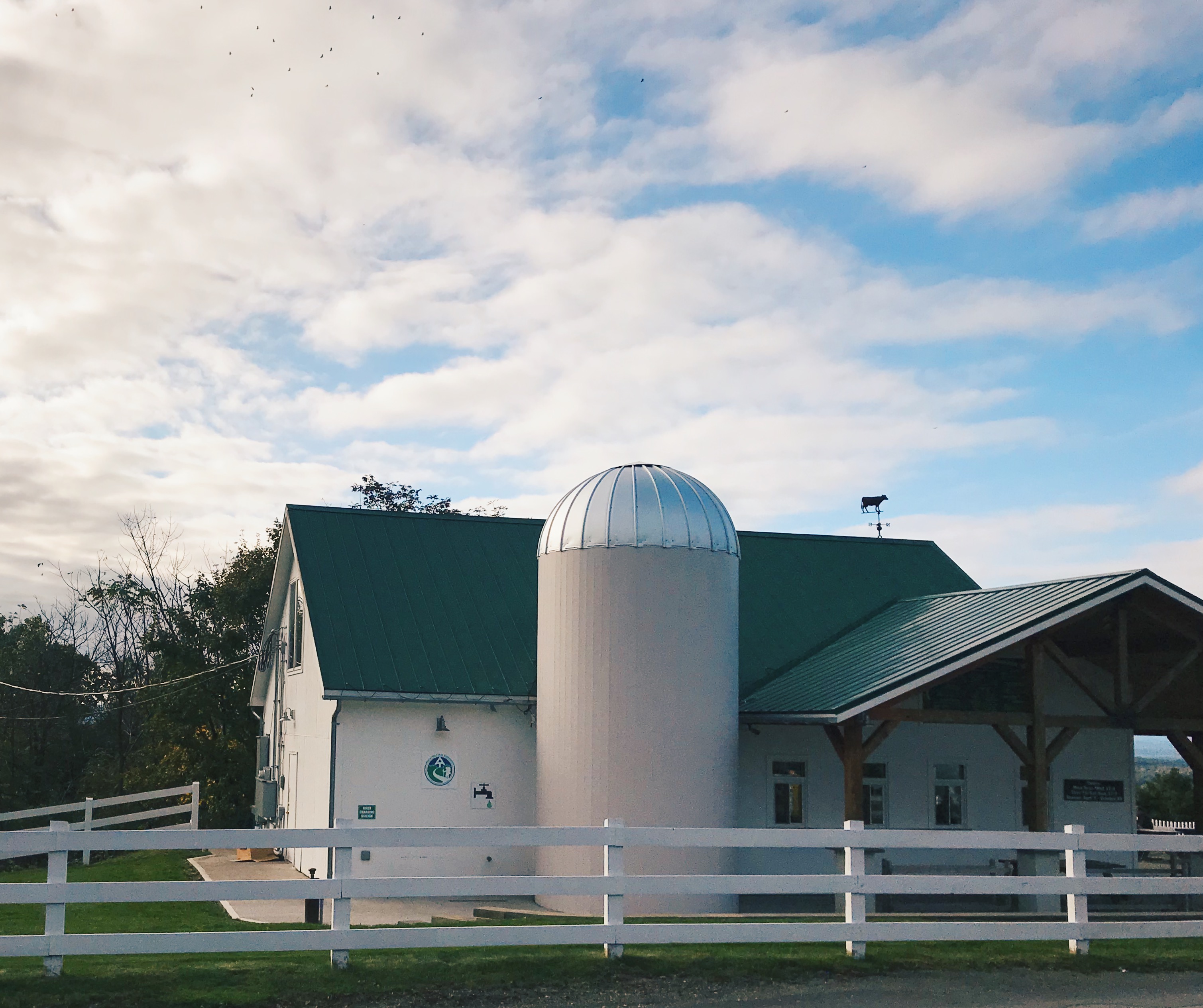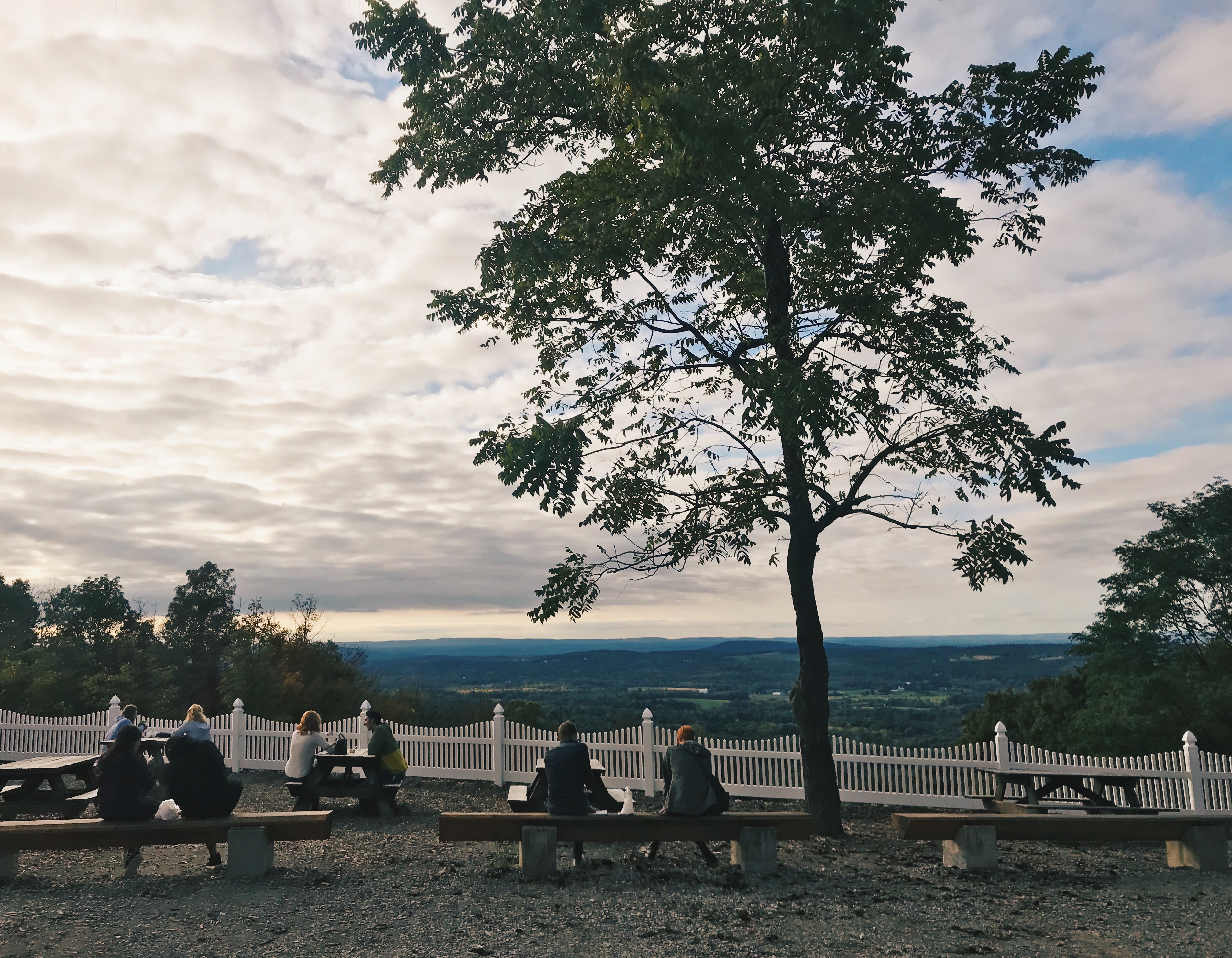 such a beautiful place...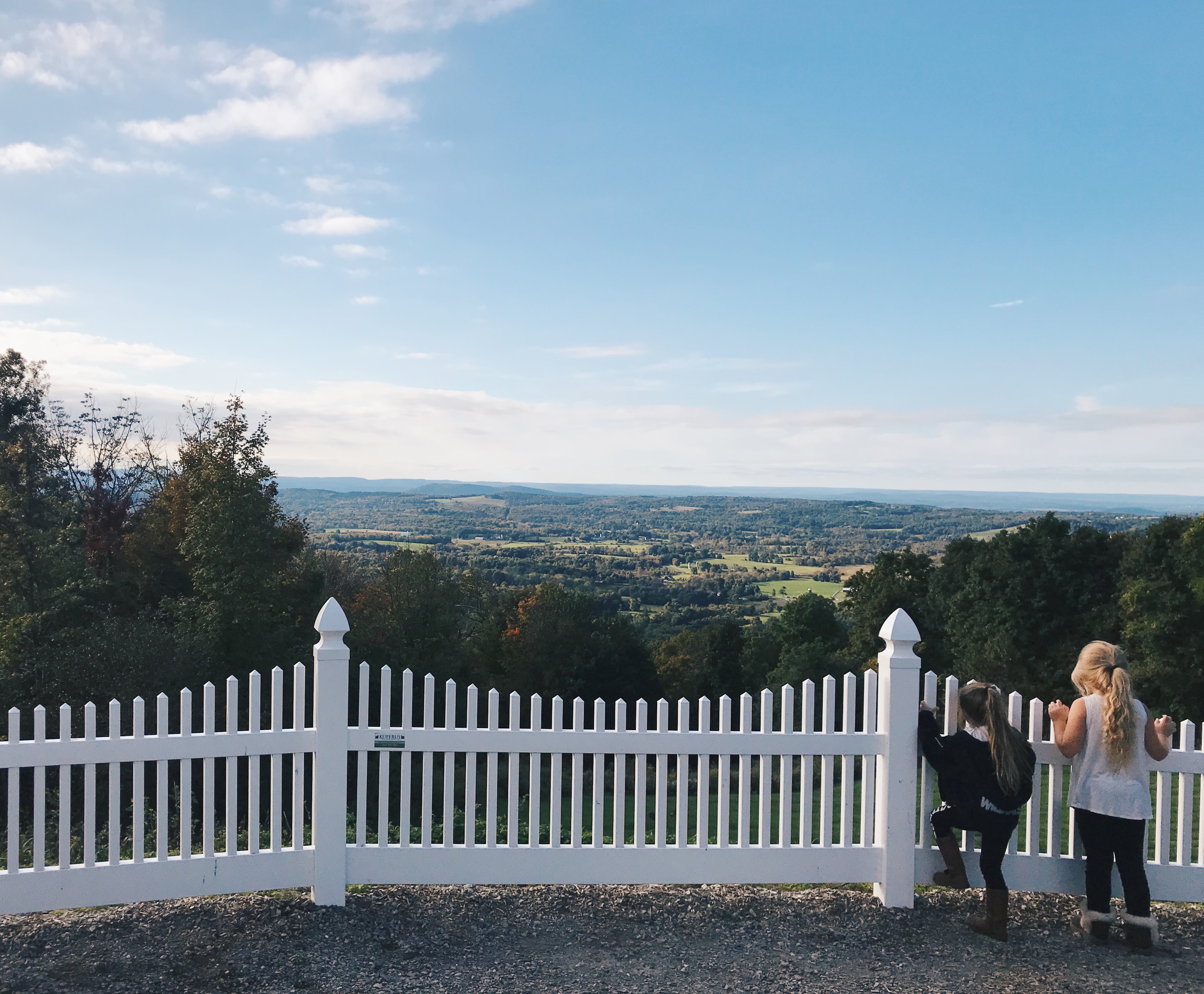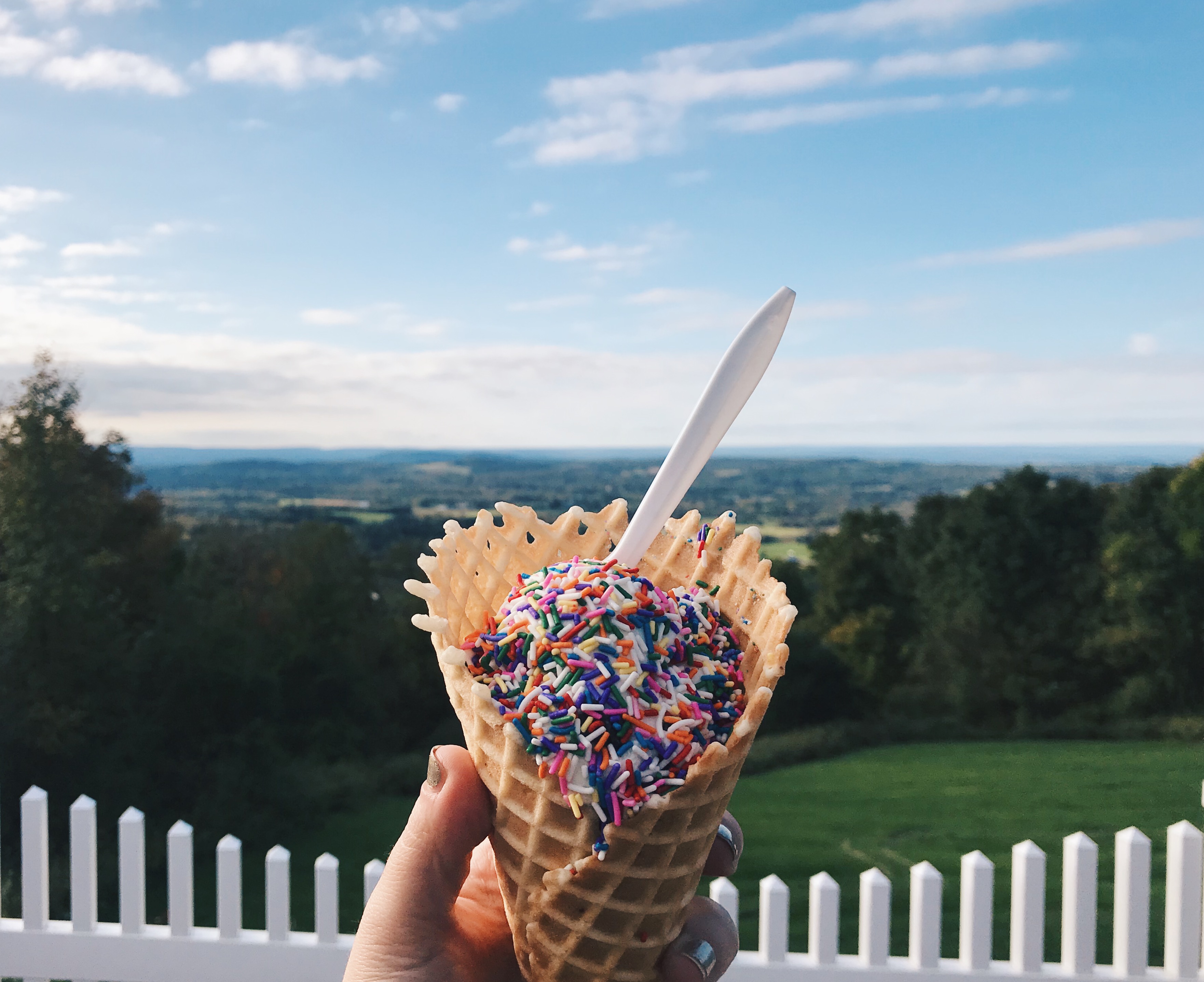 Chocolate -Chip Mint with Rainbow Sprinkles & a freshly made cone... if that's not the perfect punctuation on a lovely day spent outside with the ones you love then I don't know what is ;)...
thank you so much for stopping by, i'm so thankful for the opportunity i have to share these beautiful memories and my photos with you- Be well, and take a walk outside today.... May the Fall Be With You friends.. <3
<3- Dayleeo