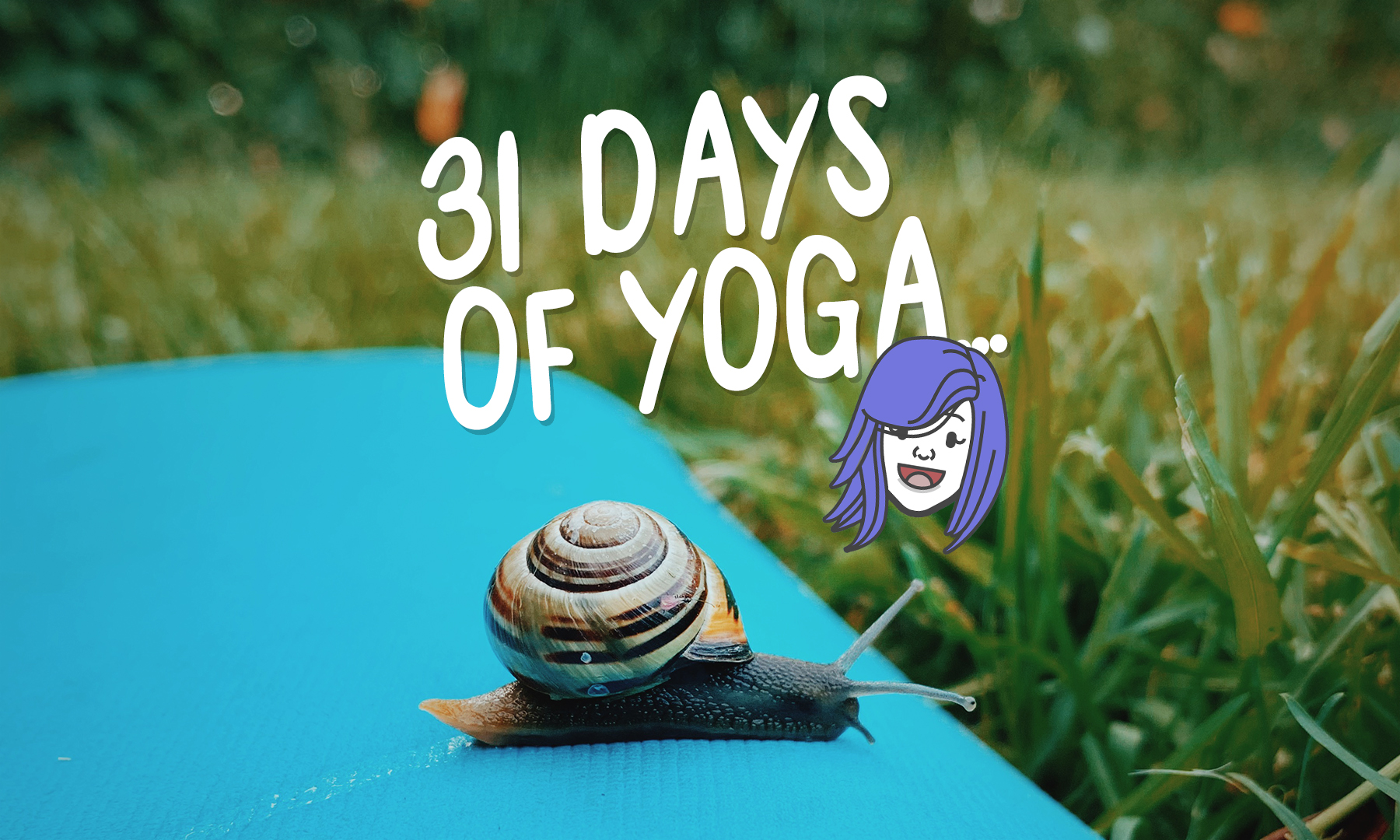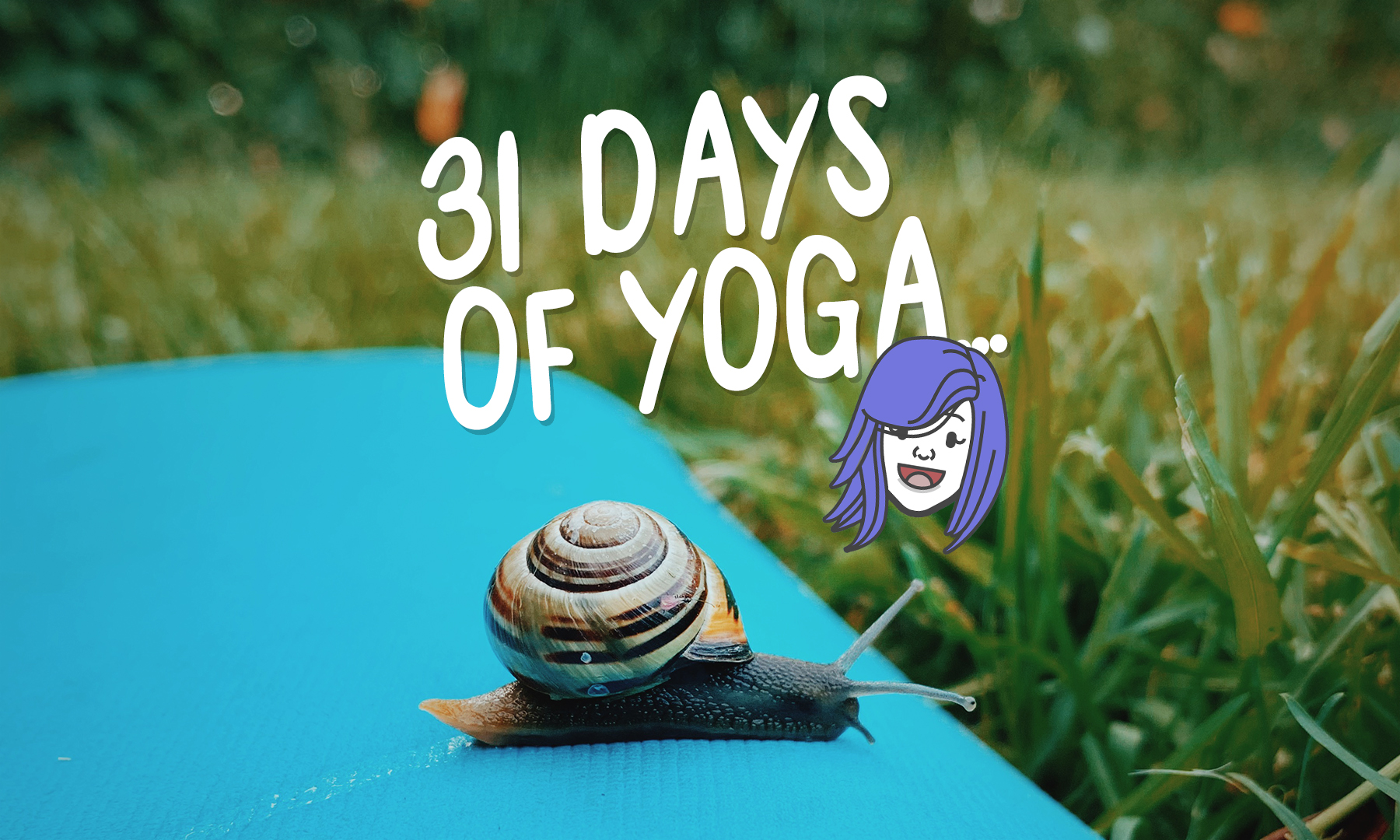 I started the last of my 31 days of yoga in May on the mat as any other time. We've been having a bit of a heat wave, forcing me to do yoga later in the day, and I have to admit I didn't step on to the mat with the ceremonious reverence and mystic pride I had expected I would from being at the precipice of completing this challenge.
I just kinda wanted to get it over with....
Until I looked down and at my feet was the most beautiful snail shell!
I decided to place it at the top of my mat while I practiced, and soon... a little friend came out to say hello...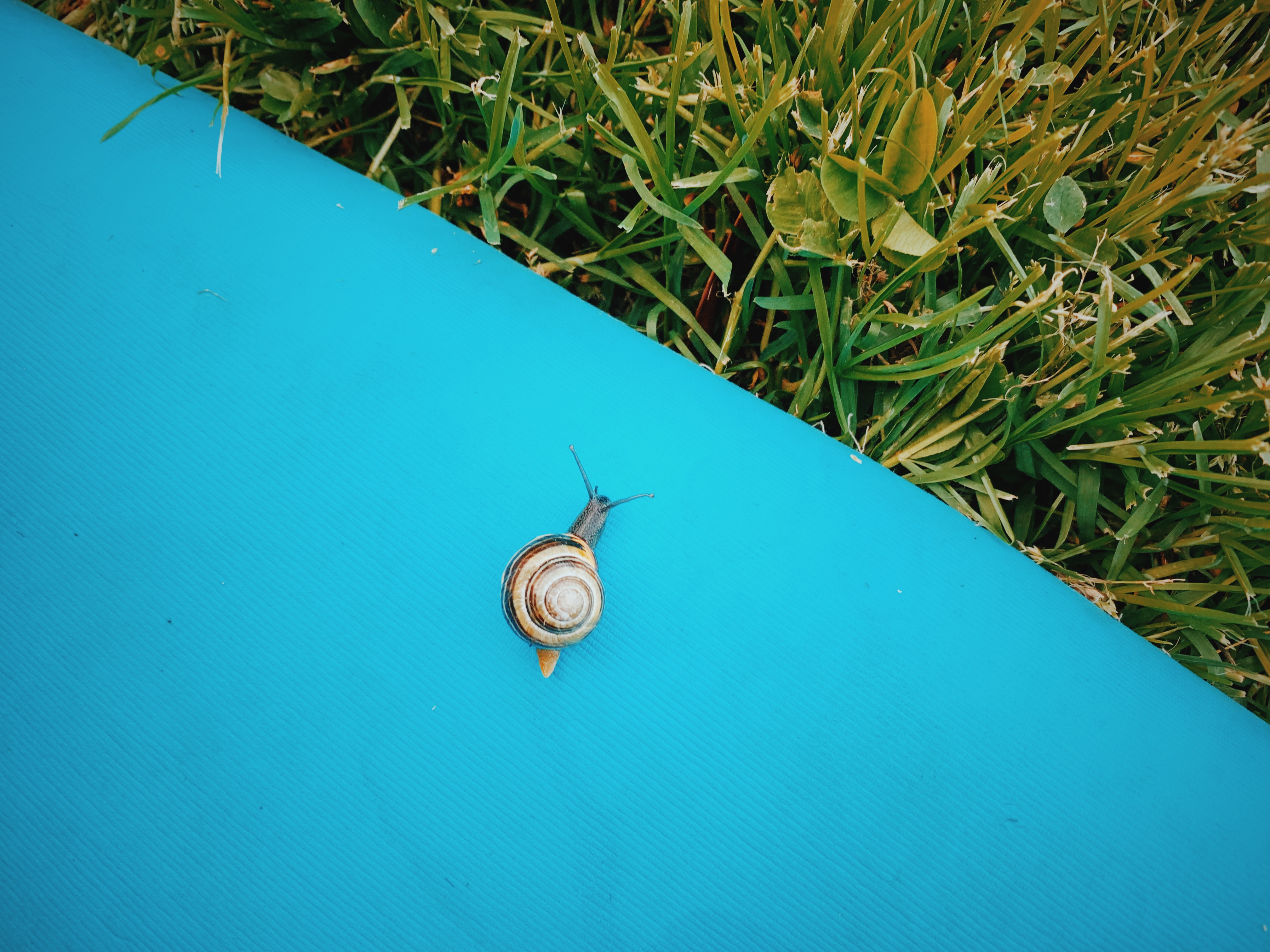 I was in awe of him. Watching him navigate the small ripples in my mat that only feel like a dull texture to me, and must have felt like a cobblestone road to him...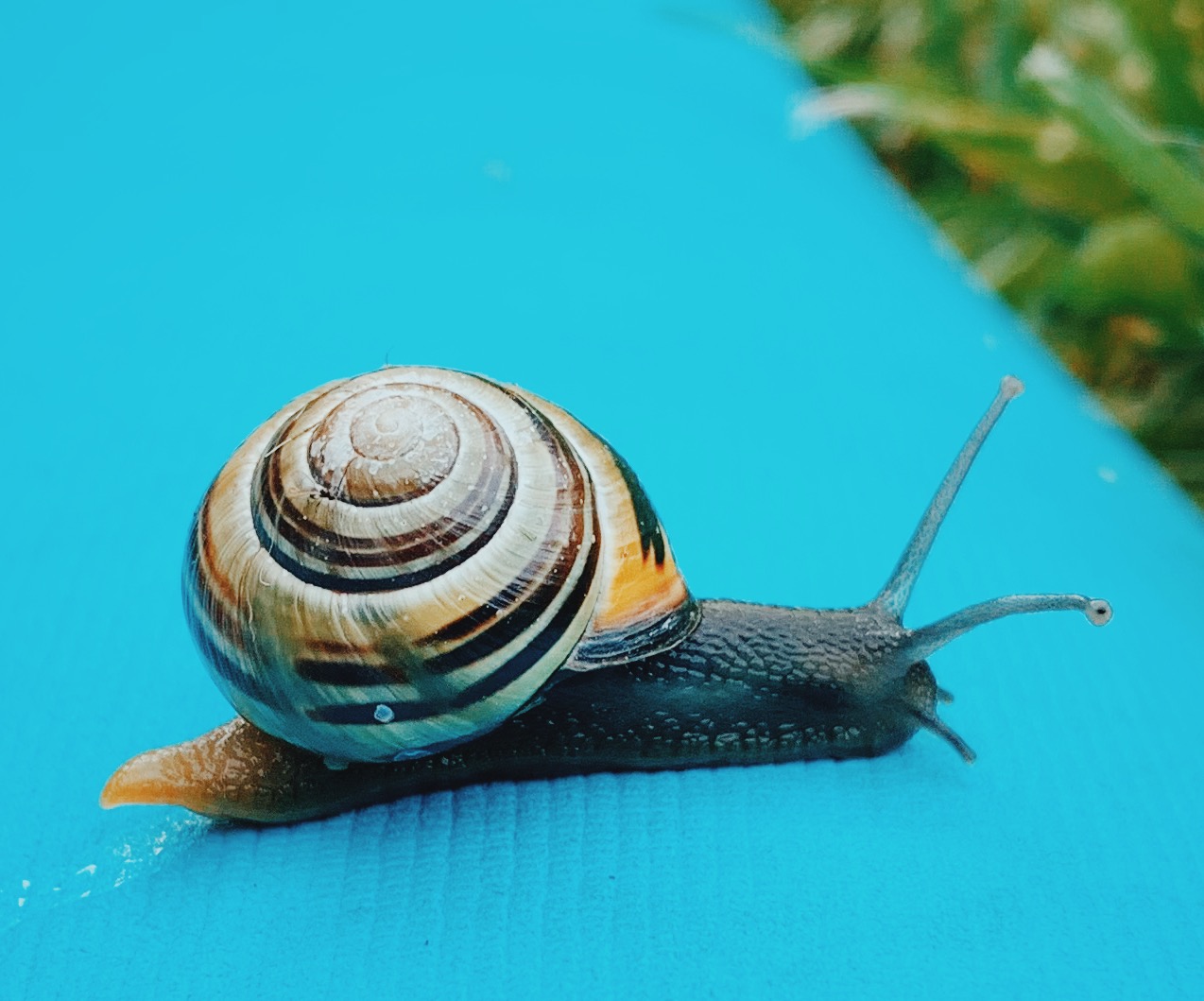 Realizing his presence was taking over my thoughts instead of what my body was doing, I paused the video to capture some of his awesomeness...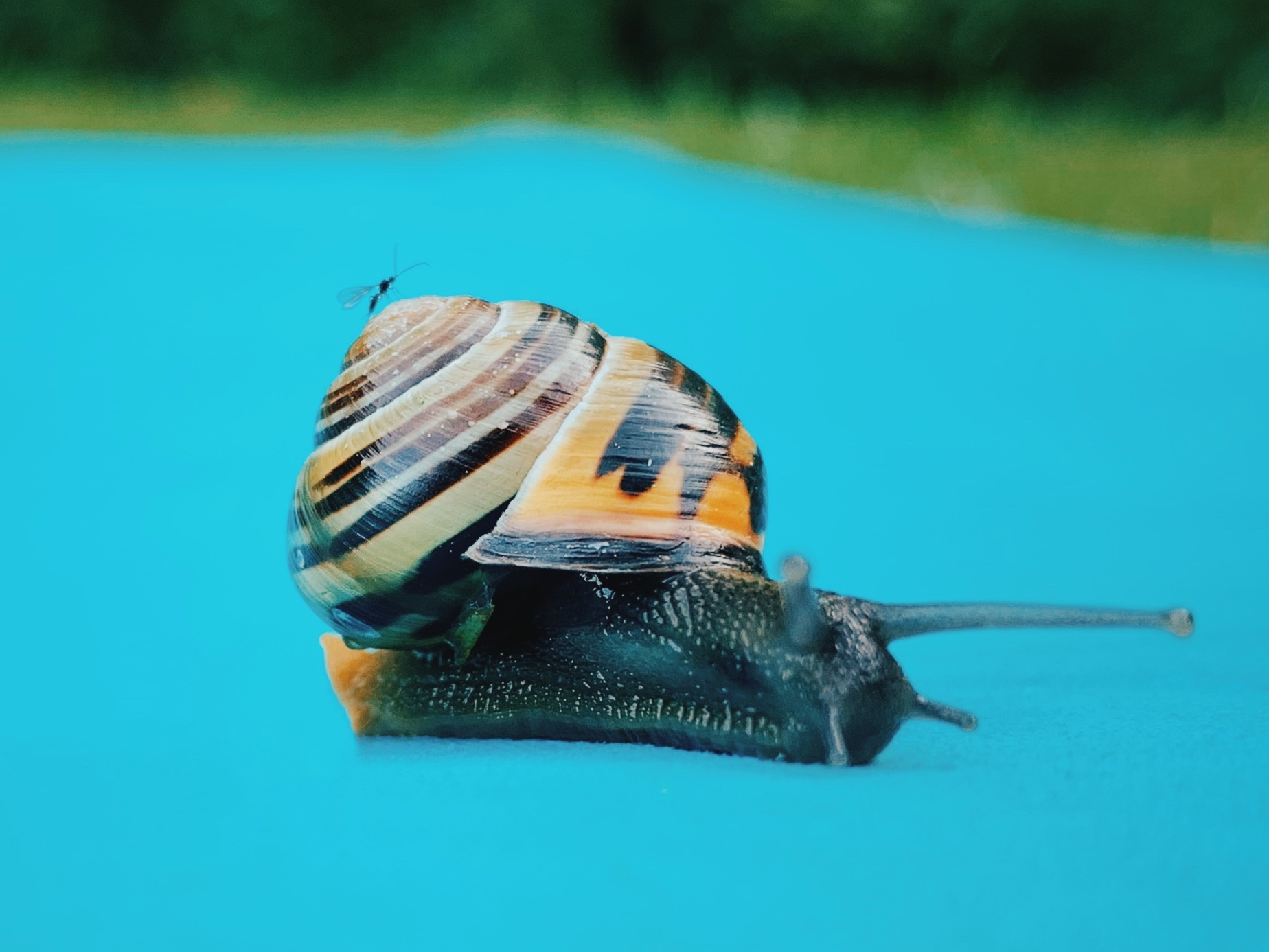 And noticed that he had HIS OWN companion. The tiniest fly you could imagine, perched on his shell. Having a rest and riding on a gargantuan terrestrial ferry though the blue abyss of my yoga mat...
I couldn't help thinking about how massive this tiny snail must have felt to this fly, and how it probably had absolutely no awareness of the fact that an even larger body was witnessing and documenting it.

Three beings, all with their own plans and agendas, all usually blissfully unaware of their larger and smaller counter parts, coming together at some sort of yoga based-cosmic communion junction point, for one beautiful moment.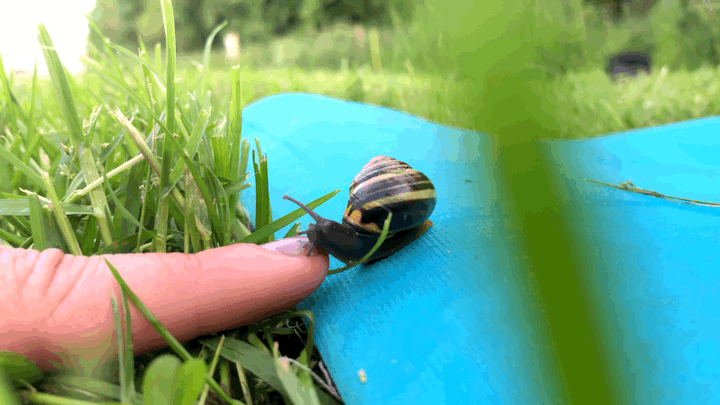 It made me wonder who might be watching me, If I was by comparison, the snail or the fly... It made me feel small and also huge. Swapping size and significance not unlike Marvel's lesser acknowledged hero- Ant Man.
And then I realized- without even meaning to, is that this moment is exactly what yoga is for me. It's a perspective opener, a cosmic rack-focus interpreter.
Yoga has a way of wedging itself in the space in between all the STUFF in your brain and prying it open like a crowbar, leaving room to notice and marvel at the snail on the mat, and the fly on the snail, and the girl noticing and enjoying their beauty.
So yes. OPEN has been a success. And I'm ready to start next month's theme, EMBRACE.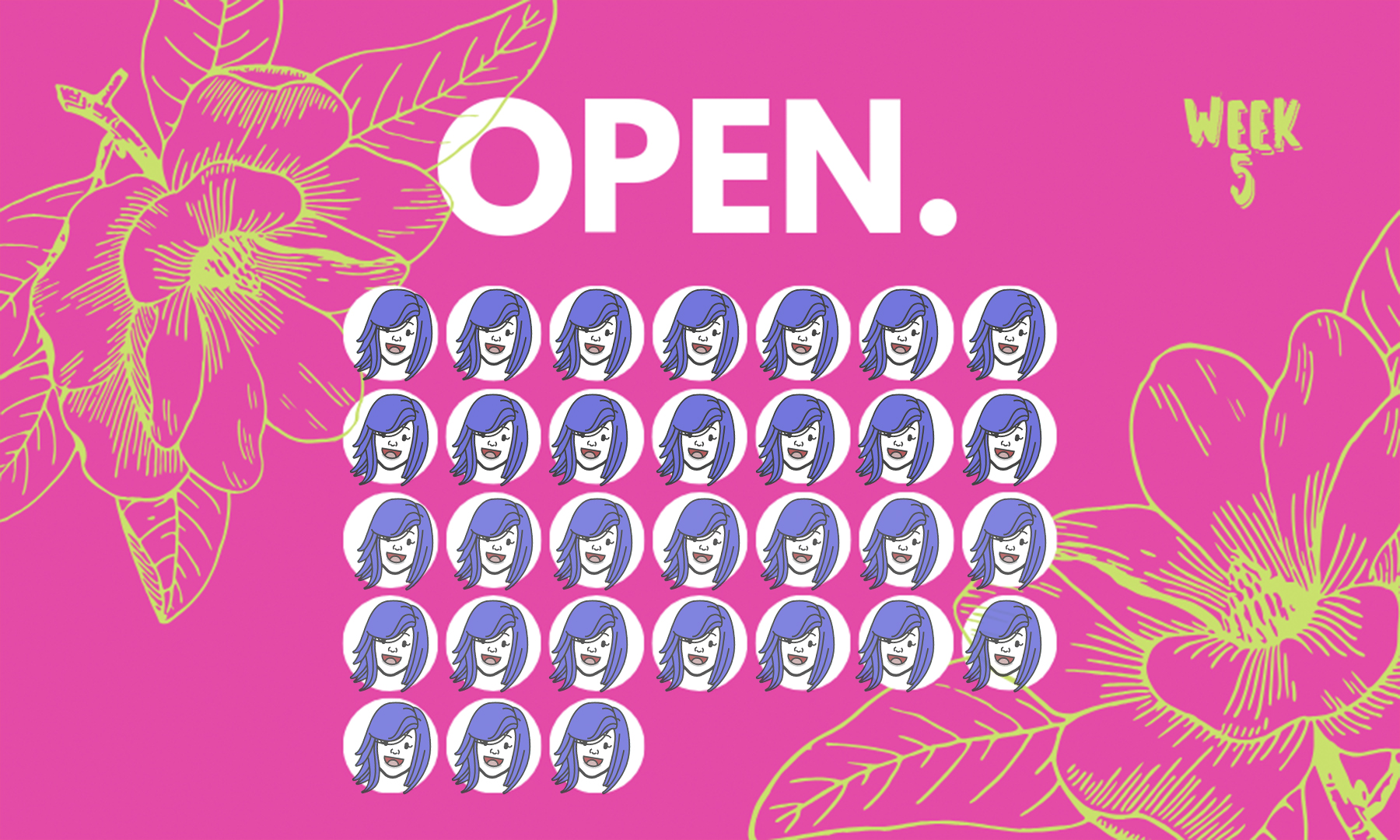 I can't tell you how satisfying it is to post this graphic...
🌱 Today's video | I Am Open.
⚡️ Full OPEN Playlist: YOUTUBE
💕Grab Adriene's Calendar Here: DOWNLOAD
#If you're only just discovering this challenge it's ok! Jump in with me at any time! Time is relative right?-- use #OPENNINMAY so we can find each other <3