a year ago
On the Mehndi | A know-nothing, DIY beginner's guide to henna <3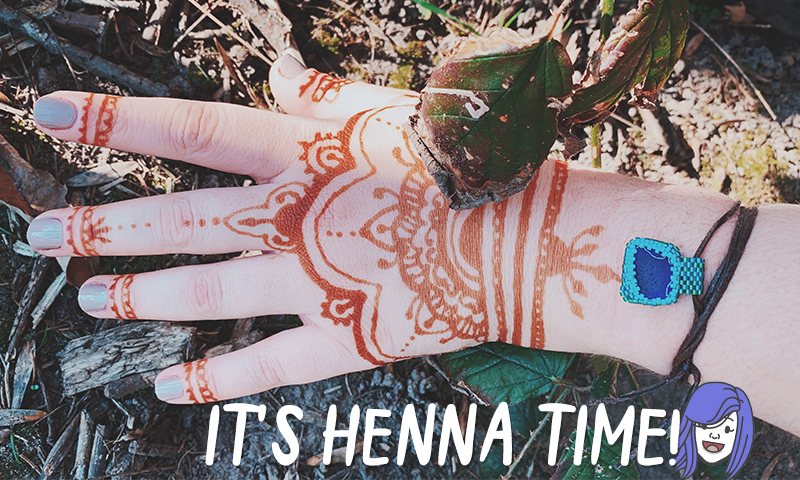 When I was about 12 or 13 I suffered a severe chemical burn to my cornea from some cheap shopping-mall-bought-henna dye. The store was Hot Topic, and my eye made a full recovery, but still, every once and awhile I go I try my hand at henna-based hand-scapades.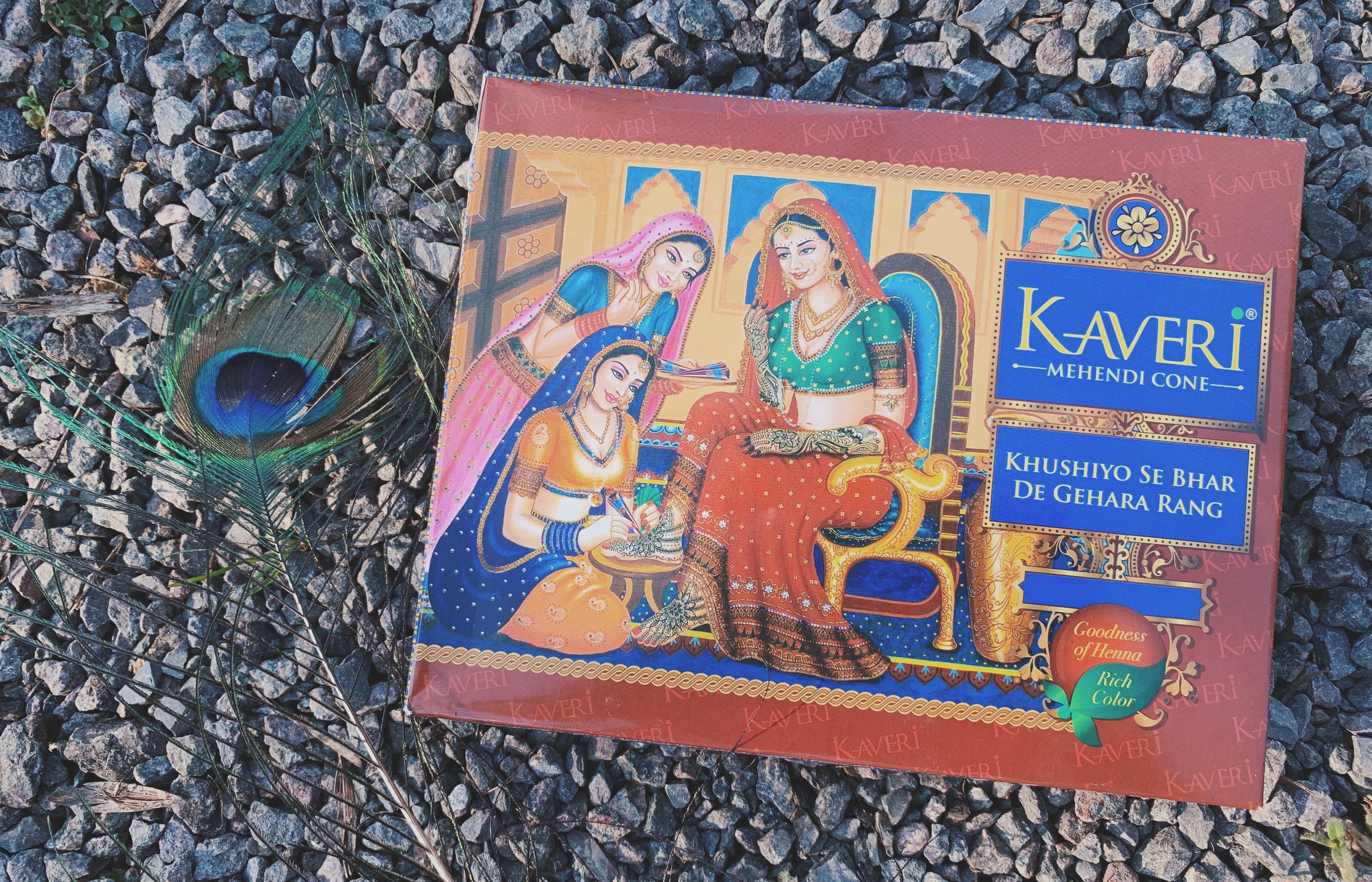 Here's the kit I bought from Amazon. I've been told that in order to get maximum potency it's best to buy raw henna powder and mix it up in small batches yourself, but for n00bs like me, the convenience and price of the pre-mixed stuff is, in my opinion, the best option.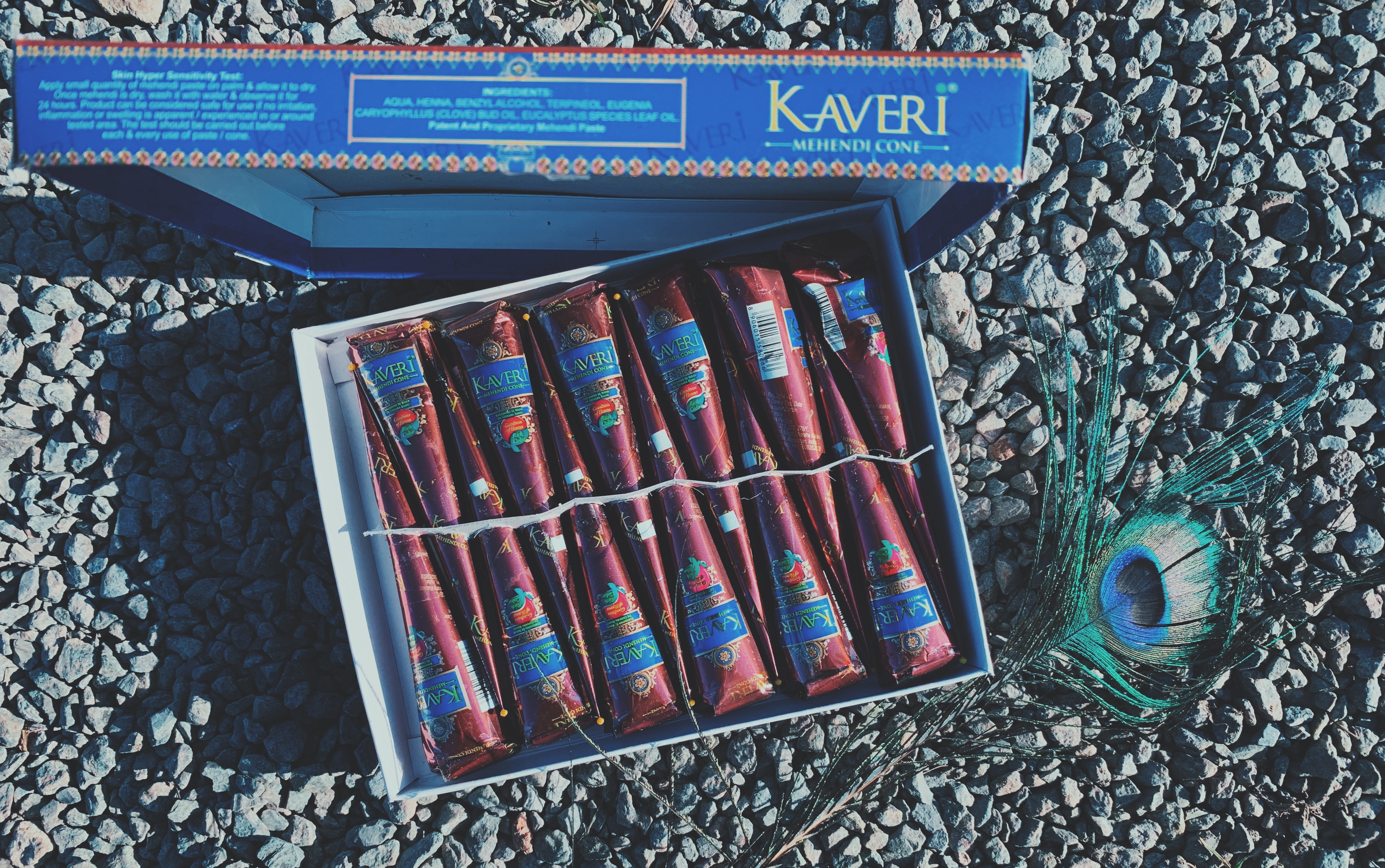 Just be sure to take a look at the ingredients listed. If you start seeing crazy chemically-sounding large words I'd stay away, mine has alcohol, clove bud oil, and eucalyptus oil. Even if you don't think you have sensitive skin, it's always best to do a small patch test first.
I found a lovely german youtuber who made a video with the design I chose so I followed along, even though I hadn't the slightest clue what she was saying. I meant to take progress pictures, but after this one...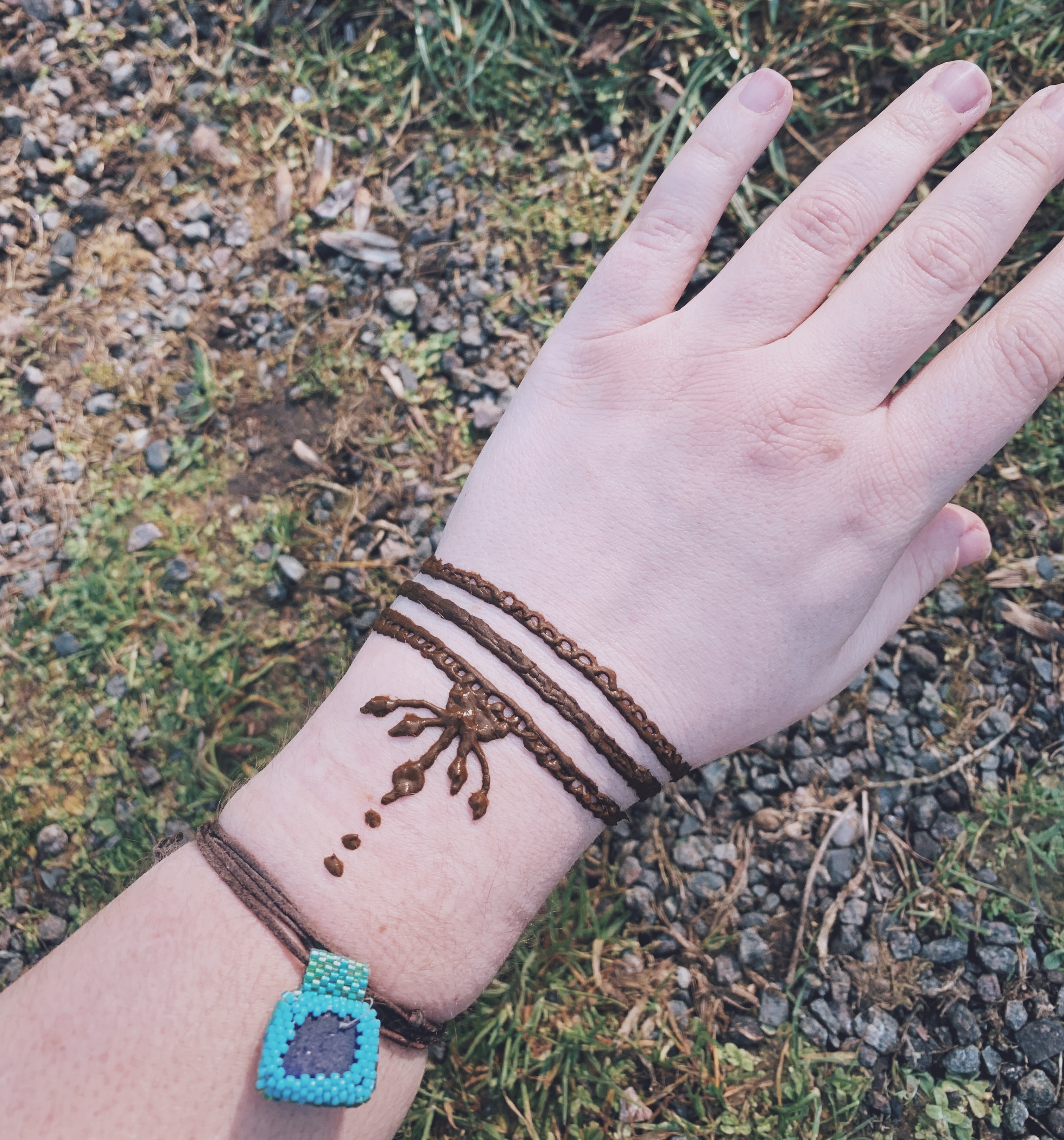 I just kinda got lost in it. I was sitting in the sun and enjoying doodling away, even though i was following her steps, I realized I kinda could have just copied the picture but it was useful to know the order in which to paint so you're not smudging your work.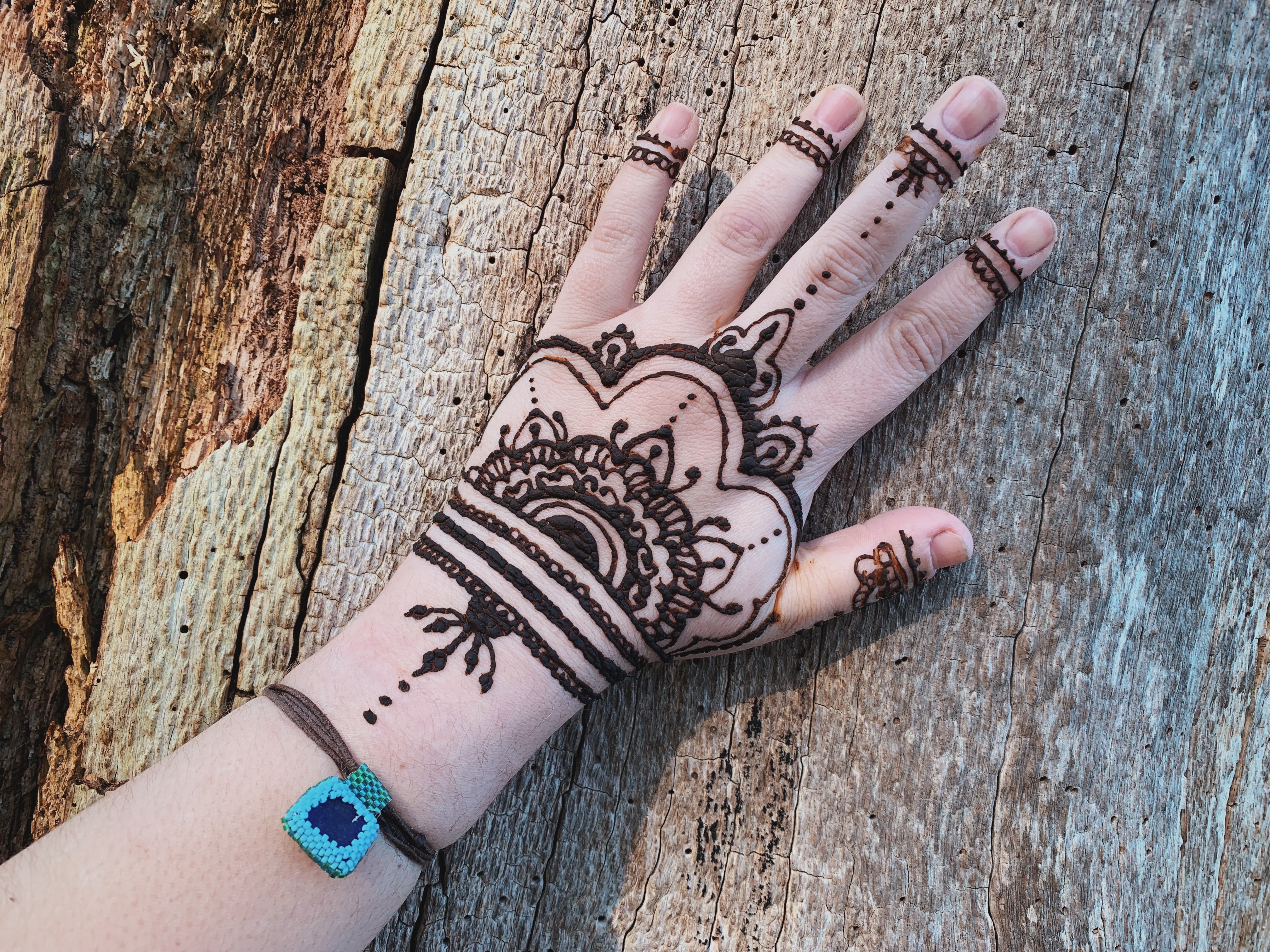 The paste isn't thick or runny, it's somewhere in between, but until it dries, be careful about using that hand!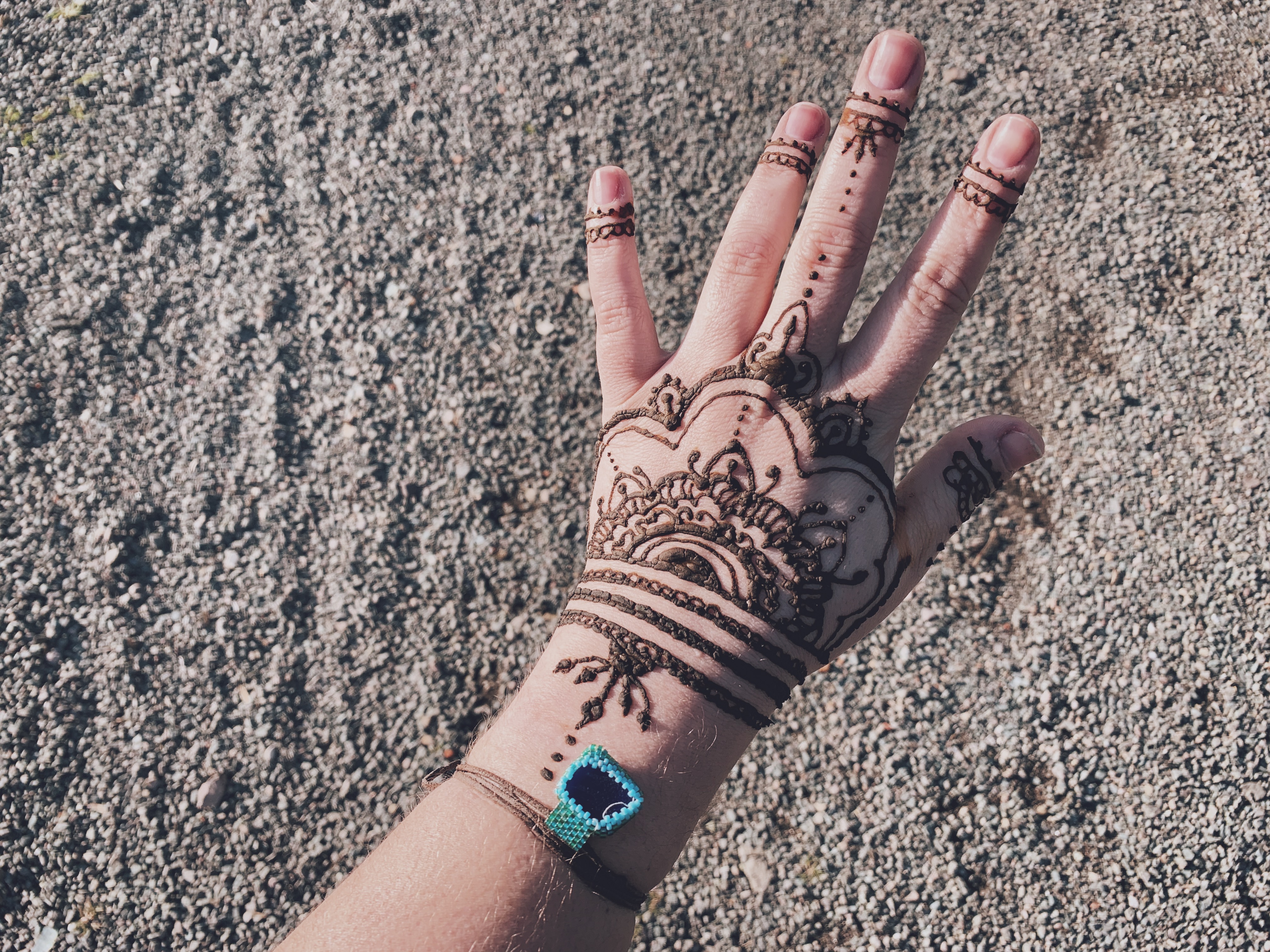 When things are all said and done it's a waiting game, the longer you can keep the paste on your skin the better the results will be. I found that it's always kinda dried up and naturally flaked away within an hour or two, what you're left will will be something kinda faded, like this...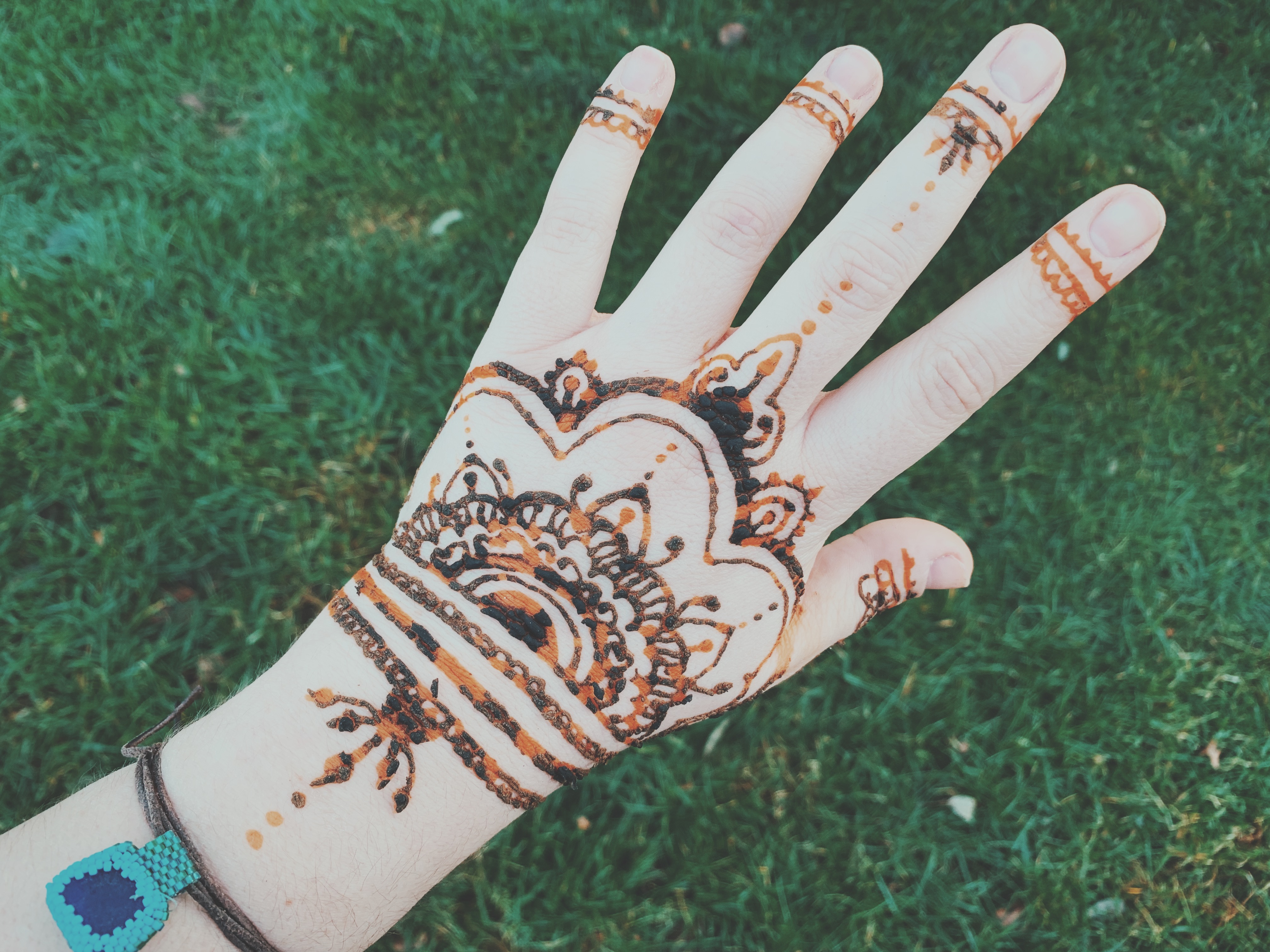 If I had to guess the painting probably took me about an hour, trying desperately to be as meticulous as she was in the video. Also, as I'm sure you can imagine it's WAY easier to do on someone else. I've thrown henna parties with some of my gal friends back in the day and we had a blast. 24 hours later after the color had developed a bit further I was left with this...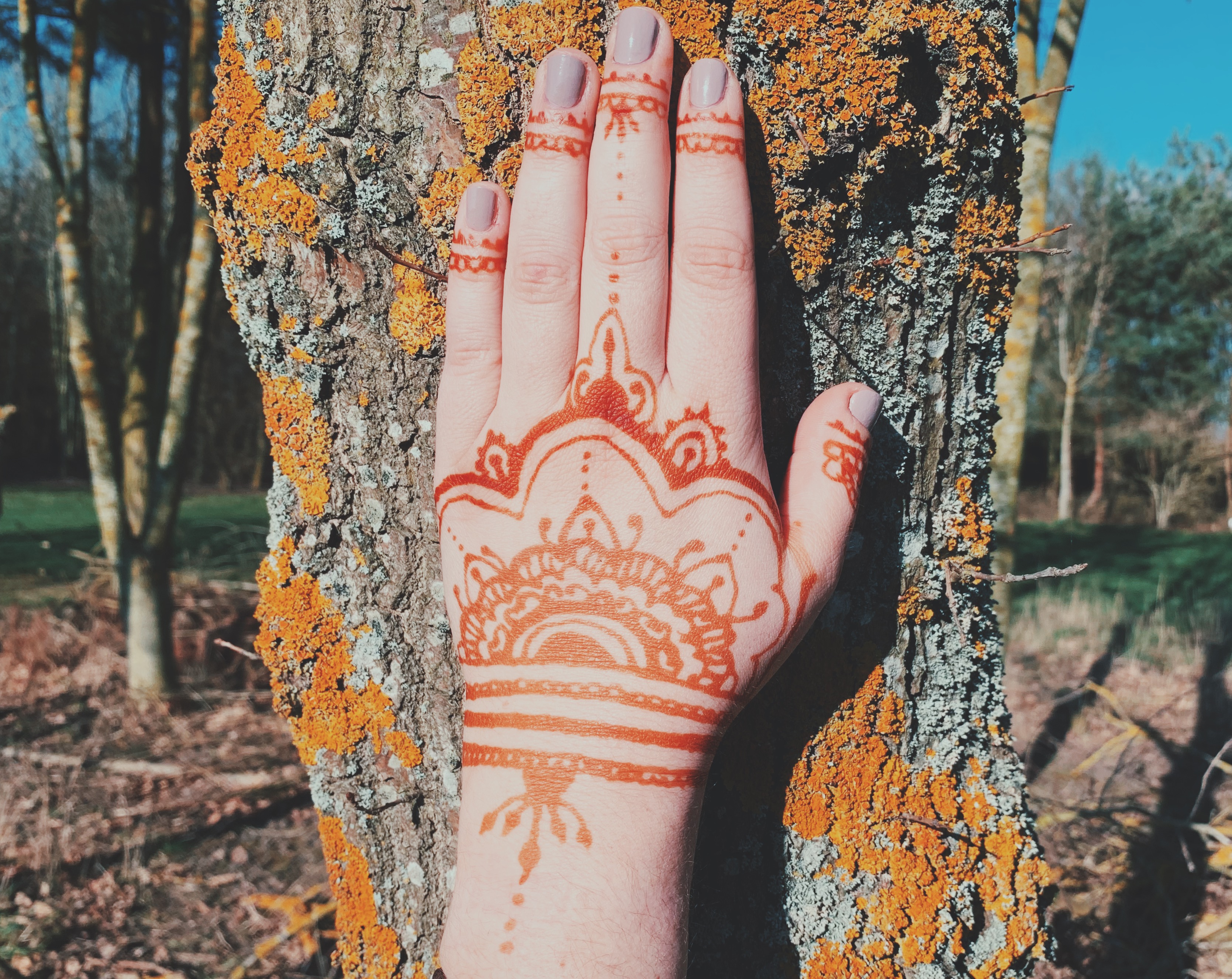 Not to worry, most Mendi needs a full 24 hours to fully develop, I've heard of all kinds of hacks like lemon water, and sunshine and even hairspray, but I couldn't be bothered. XD And in fact, as I'm writing this another 12-18ish hours later it's even deeper caramel brown color.
In a few weeks it will have faded away and I'll have a fresh canvas to work on, although I'm already plotting my next space to doodle, maybe even a free-hand experiment...
Until next time!
<3 Dayleeo