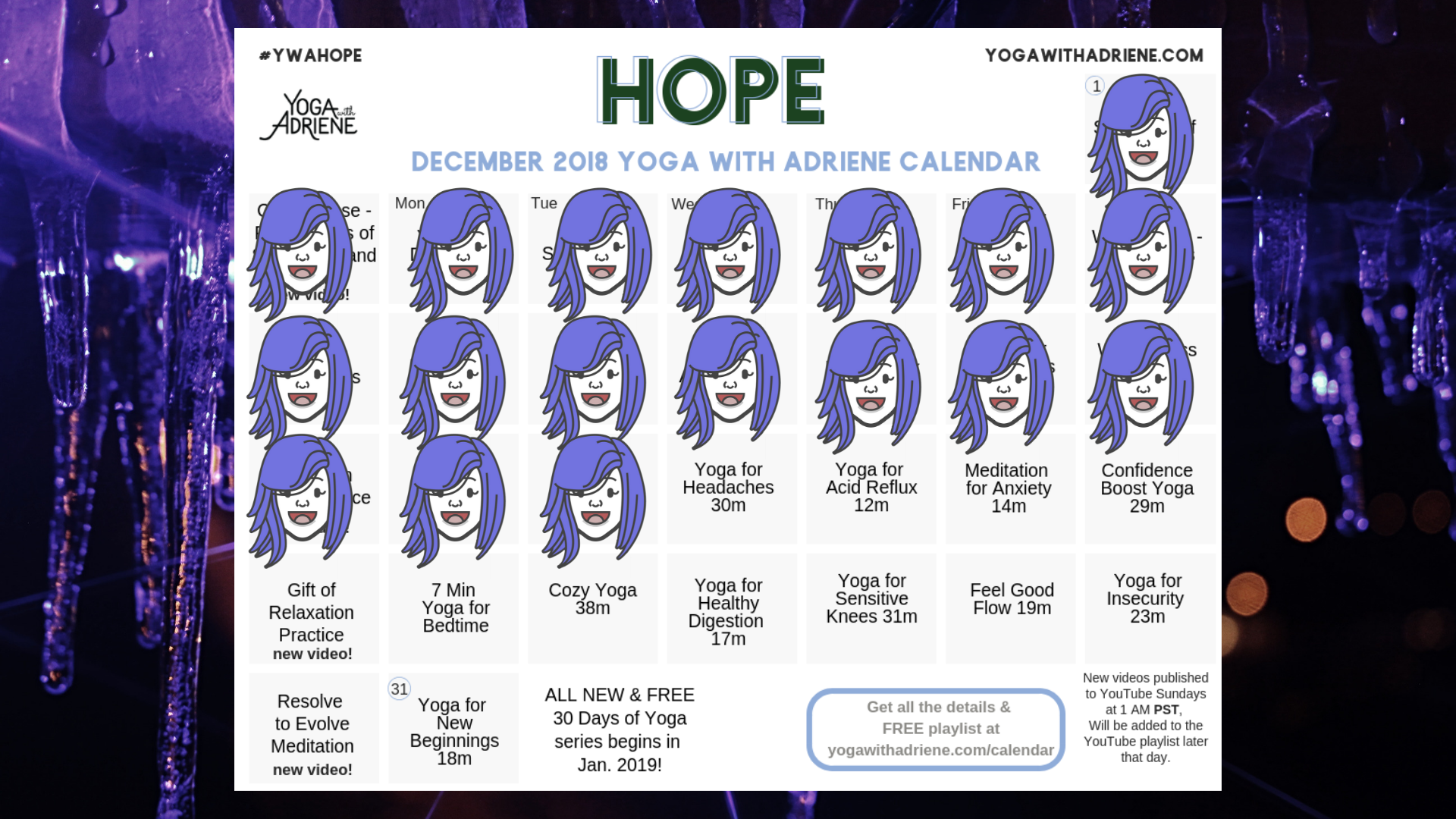 a year ago
#Hope Holiday Yoga Challenge Day18 | Yoga For The Winter Blues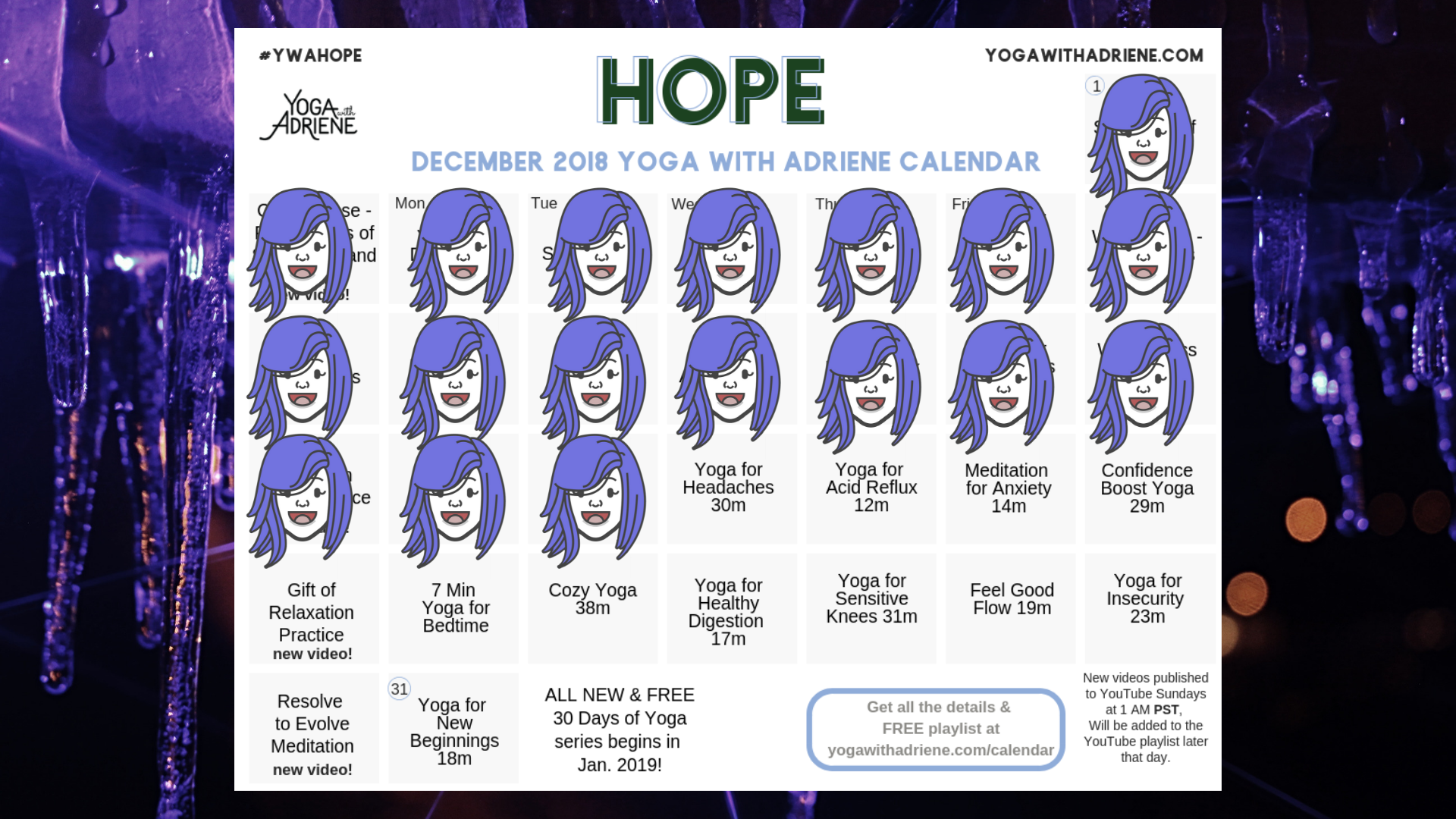 Sweet heavens is it day 18 already!? Ok then! Today I was out and about running lots of errands and taking care of even more logistics which seem to never end so I'm getting to this class later than usual and it was the PERFECT chilldown before bed.
Great to do when you're snowed in and still wanna stay COZYYYYY but realized you haven't moved your body because you've had StarTrek TNG on freeplay on Netflix for the past 5 hours... just me? ;)
I hope this awesome practice finds you well, and that you're staying warm!
See you tomorrow!
🌱 Today's video | Yoga For The Winter Blues [30:21]: LINK
⚡️ Full December Playlist: LINK
💕 Download Your Own Calendar Here: LINK
👾 Join Us on Discord: LINK
#If you're only just discovering these posts it's ok! Jump in with us at any time and use #HopeHolidayYoga so we can find eachother <3