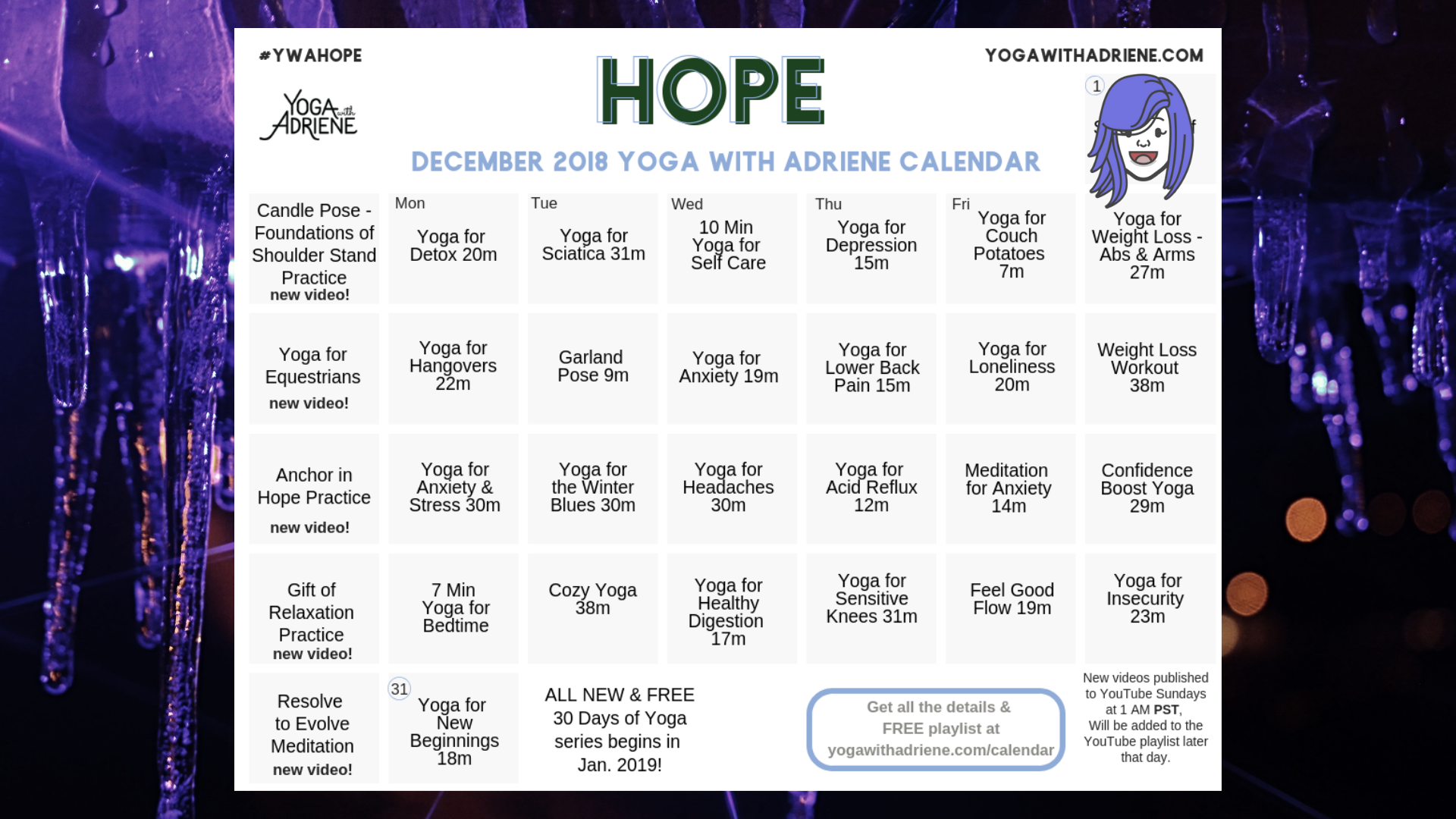 a year ago
# HopeHolidayYoga Challenge Day1 | Calling All Yogis of Steemit! It's time for another 30 Day Challenge!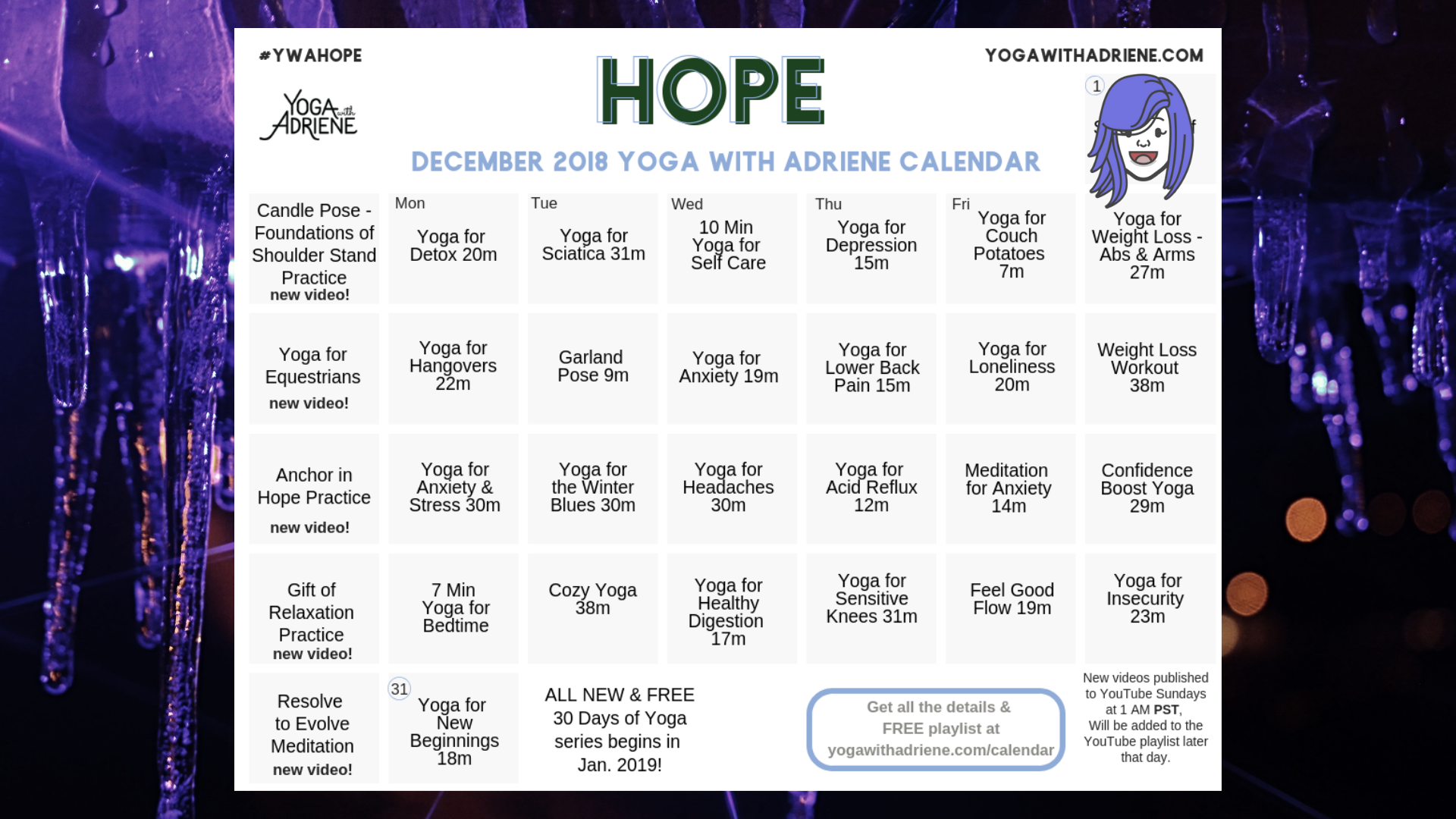 YAS! It's true despite the craziness of the holidays, the last weeks for me to get my shiz together for new year awesomeness, and an increasing client workload, I think it's time to take on another 30 day challenge to finish out the year.
This time we're doing a program by my new favorite yoga teacher Adirene Mishler
Here's how she describes the challenge...
"This month we focus on the theme of HOPE and we welcome you to join us. This will be a great way to get in your body and create habits that bring good cheer and a healthy flow of energy to the body. This will be particularly helpful for those who are spending more hours indoors this time of year."
Yes! All those things! I want some good holiday flow instead of the usual stress, dread and depression! I've left all of the essential info you need to get started and I'll be blogging my progress each day this month and will be in #theyogaroom in our discord if anyone wants to chat or share their posts for this challenge.
It's Day 1 so here we go!
🌱 Today's video | Yoga For Stress Relief [37:35]: LINK
⚡️ Full December Playlist: LINK
💕 Download Your Own Calendar Here: LINK
👾 Join Us on Discord: LINK
#If you're only just discovering these posts it's ok! Jump in with us at any time and use #HopeHolidayYoga so we can find eachother <3