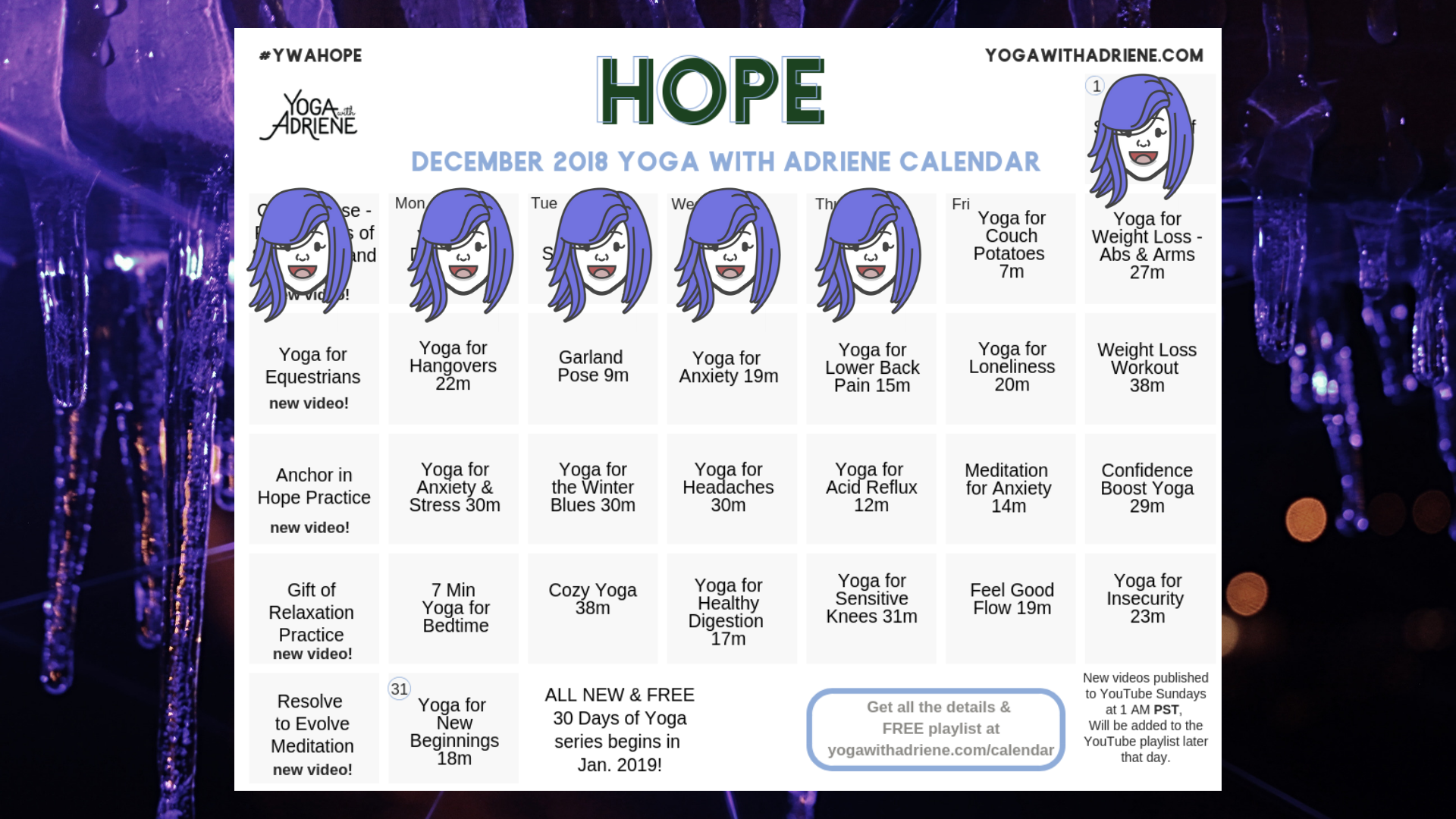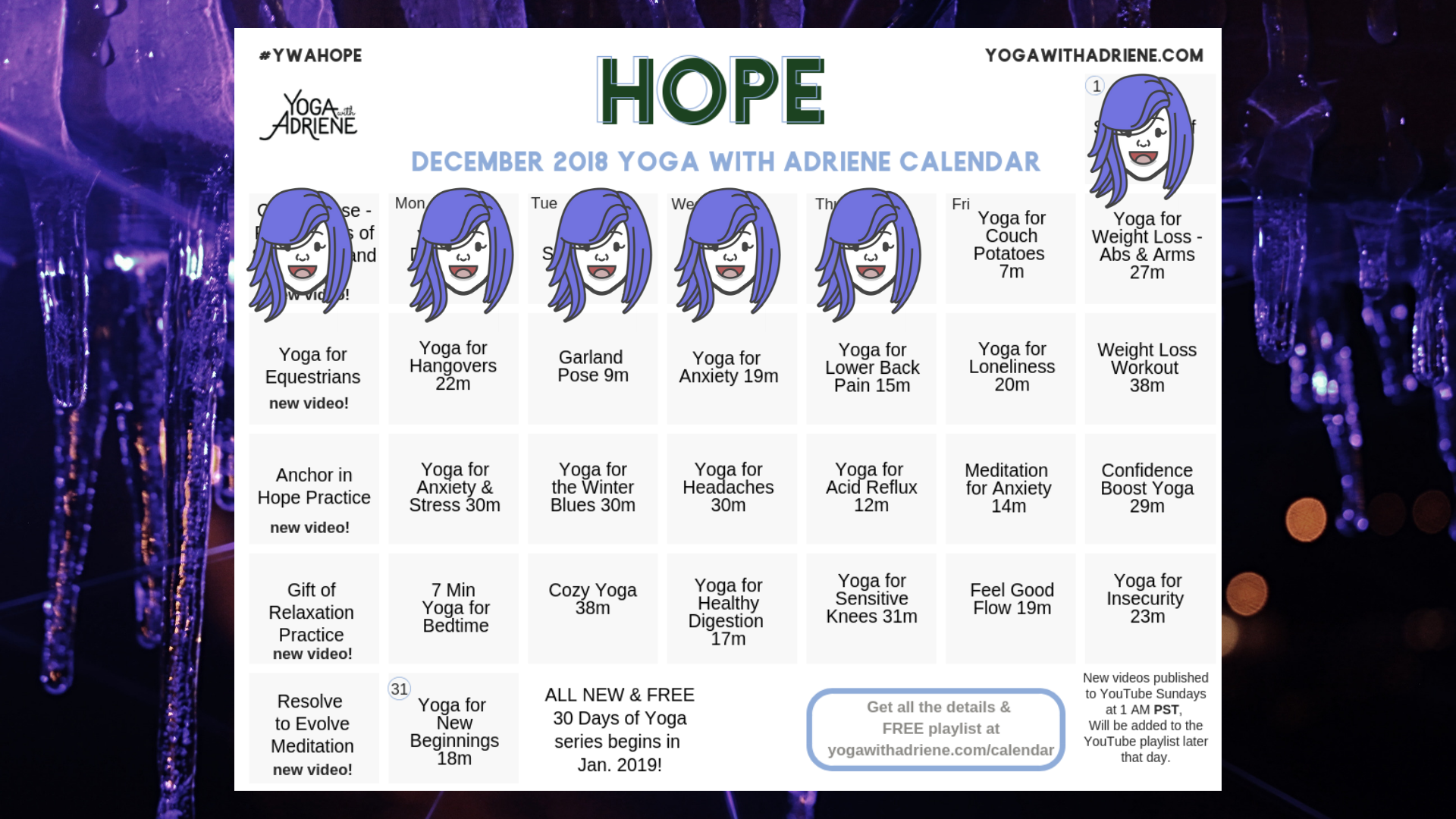 I'm not sure if our teacher Adriene has personally struggled with her mental health and depression, but she's smart enough to know that when you're in the midst of it, everything feels like a battle. Even getting out of bed.
It's (in my opinion) ridiculuos to ask someone feeling that way to commit to a 45-60 minute yoga class. This little practice might be enough to start to swing things in a posisive direction for your day.
If you're feeling it this holidays season. I understand, you're not alone. And if you have 15 minutes to spare try this class<3 you may feel a little better when you finish
What do you have to lose?
So thankful for this practice today, I left with such a gorgeous flush of fresh energy, like stepping out of the shower. <3
🌱 Today's video | Yoga For Depression [15:44]: LINK
⚡️ Full December Playlist: LINK
💕 Download Your Own Calendar Here: LINK
👾 Join Us on Discord: LINK
#If you're only just discovering these posts it's ok! Jump in with us at any time and use #HopeHolidayYoga so we can find eachother <3