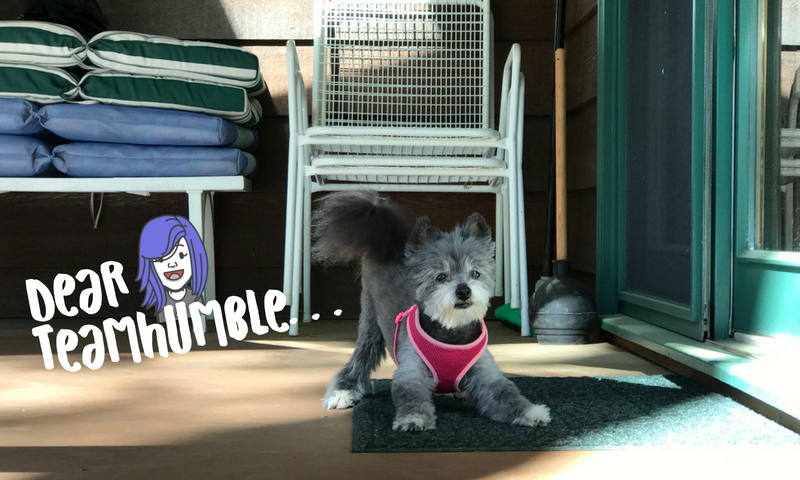 YAYAYAAAAAAA.. By this point in the evening, I'd usually be much more tired, BUT I did take that nap earlier so maybe that did it. It's still light out but the shadows are getting long and you can start to hear birds and crickets who've no doubt come out of their holes and shady places to kick up a fuss after the heat today. It's lovely writing to you outside on a night like this…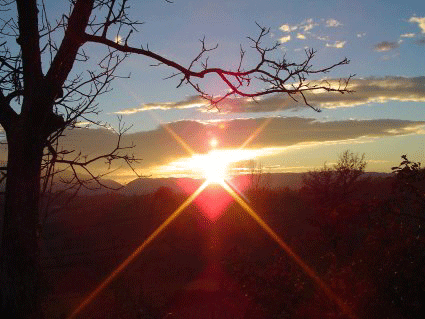 Little miss doggo is sound asleep at the top of the stairs that lead to the basement where the cat lives, either waiting for her people to come up from down there, or making sure I'm safe from harm from the cat.
We were able to get a nice long walk in this evening. Well, long for an old girl with a bad knee, which I'm glad about because it's a stunning evening, and she made the executive decision to cut this morning's walk short when the rain started to come in. I'm certainly walking better, but the two of us must make quite the pair hobbling down the street!
You're currently cracking me up right now messaging me in discord, about timezone dysfunctions and the like… lol WOW. Talk about TimeLord humor…
3 Things I'm Grateful for Today are…

the way you make me laugh
dinner in the sun this evening
extra work coming in
I've had a bit of a time warp since we said goodnight, Mom called and we were catching up RE grandma, Looks like she gets to go home on Friday, so super happy about that <3. Thinking it might be nice to stop by hers after the dentist? Maybe that's too much, but I know Mom will be there too helping her get settled...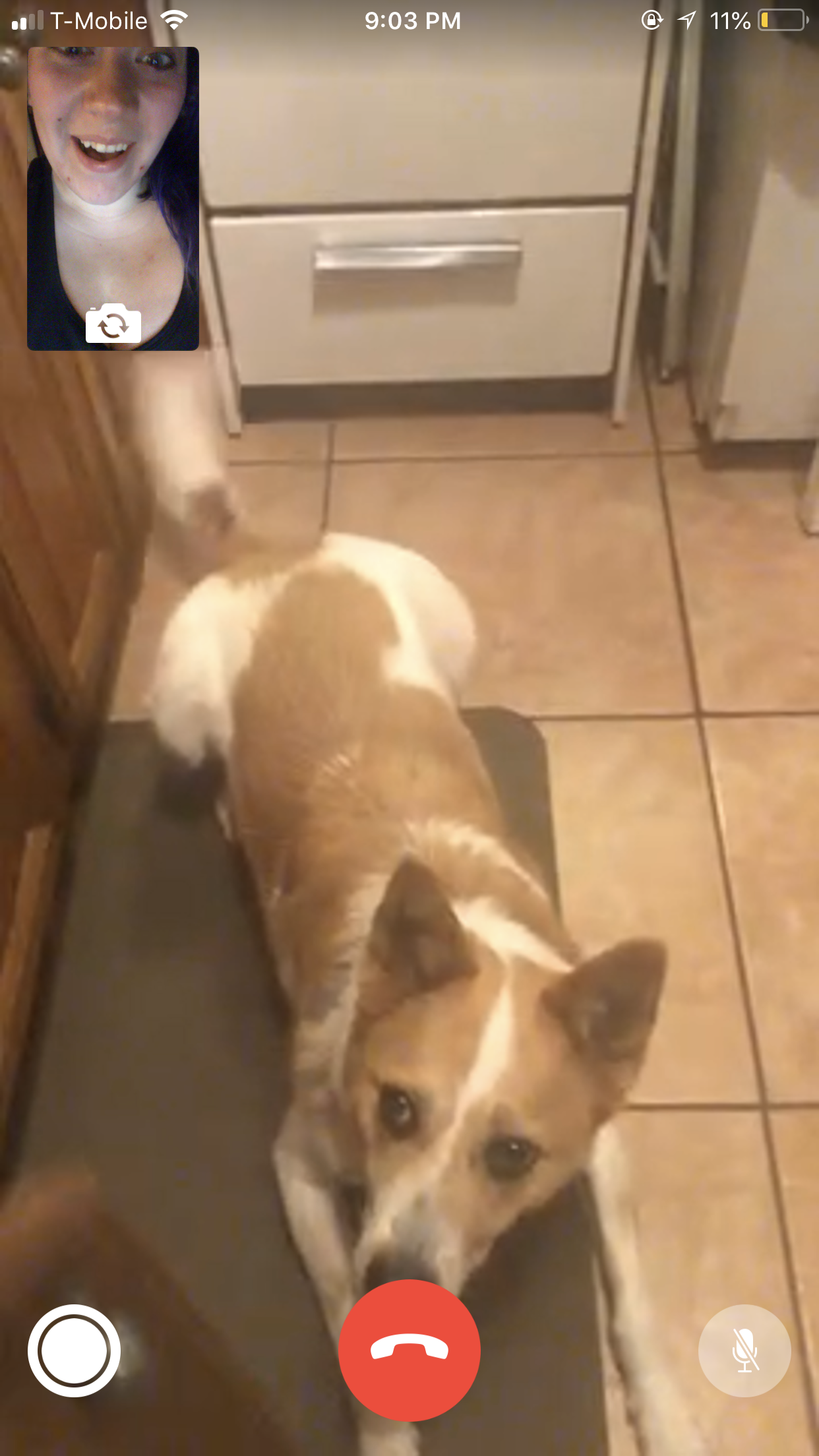 Mom said bogey started whining and wagging his tail when he heard me on the phone so she fliped on the camera so he could say hi.. so damn sweet...
In other doggo news I've got this one snooring next to me on the bed. She was upset with me that I was late to bed time as I was on the phone, so I'm blogging from bed at the moment ;).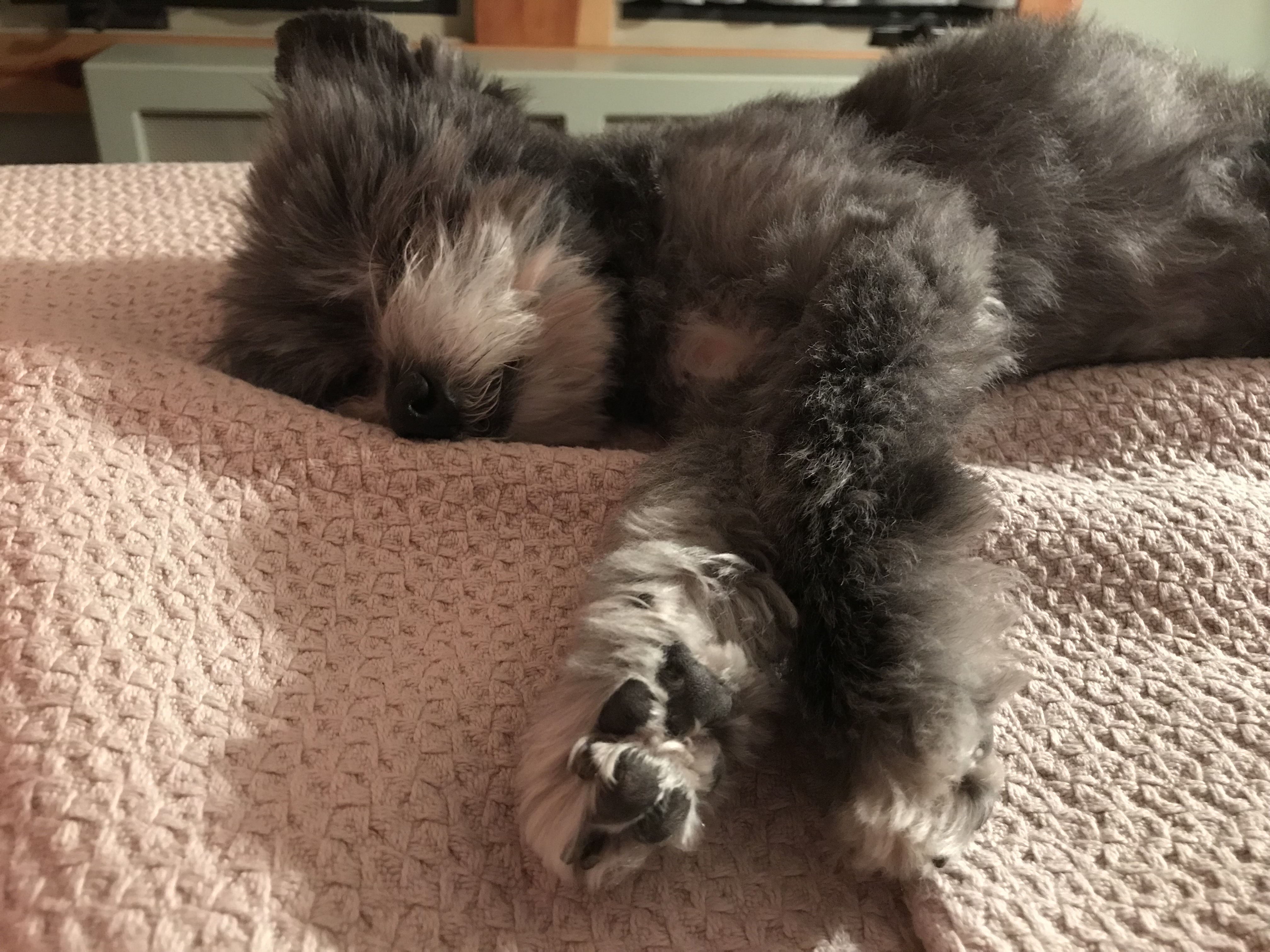 So before I close this up I remember I told you I'd tell you about my dream last night....
We were at the farm, but it was SUPER crowded. I don't know if my recent visit to the mall/movie theater effected this but there were cocacola machines everywhere. It felt like it had turned into a theme park and It was night time, but there was this flourescent glow that never made it feel like it was fully night.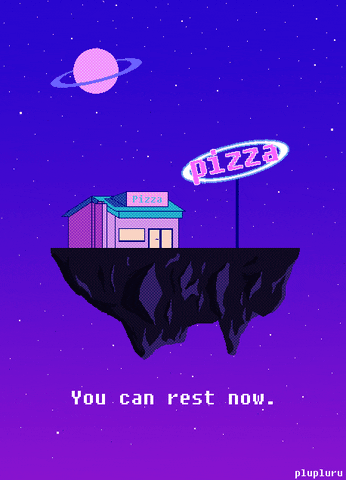 We were both sad that we couldn't see the stars.
Then this blonde woman named Natasha (i think?) Came by with her husband and kids and they were asking to borrow all kinds of stuff, and I was like who are these people!!? They wanted my macbook charger, and your screen cleaning solution and your estonian eresidency card, to borrow for some reason, but they were never clear why, just this chaos energy around them and I remember wishing they would just go away... lol...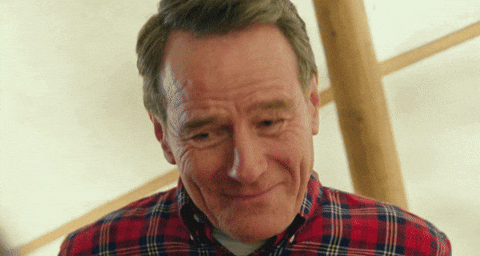 And I think that's all I remember for the moment. Maybe that's why I got such bad sleep last night, or maybe the bad sleep was making me have disruptive dreams.
Let's hope tonight I dream about cool, dark, nothingness. I could use that for sure. <3
I love you and I hope you're sleeping well as we speak. Until tomorrow handsome!
<3 Dot